God is amazing! He works in ways we would never come up with if left to work things out on our own.
Today I received a phone call from a lovely lady in my Sunday School class. She gave me a phone number of a neurologist for me to try to call to book an appointment for Chloe. I called but soon found out they only see adult patients. Uggg. More of that jazz.
The receptionist transferred me to the "pediatric" section and also gave me the phone number to write down.
Shoot!
It was the same phone number of a neurologist I called last week, one of the ones who couldn't see her until next year. When the pediatric receptionist answered the line, I simply stated what I was calling for in hopes something had changed.
It had! She informed me that a cancellation had just occurred and could I come in Thursday at 2:30 pm. "When?" I questioned. "Thursday, Sept 10", she replied. I immediately said yes, without so much as a glimpse at my calendar. Whatever was on there could wait.
Tonight I celebrated with two chocolate brownies.
I ate both!
I leave you with a few pictures of Chloe taken on the day of her seizure. (It was also her first day of ballet.)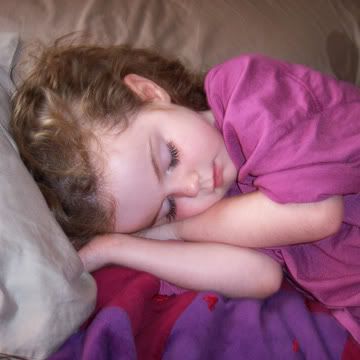 (She slept directly after the seizure for a few minutes. She looked so peaceful, I had to get her picture)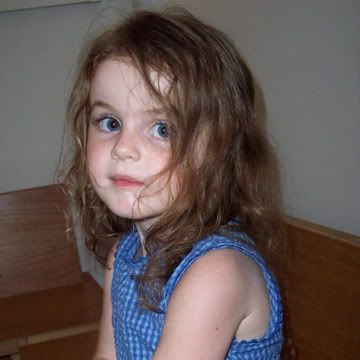 (She was quite excited to start ballet, although she doesn't look it in the photo. She seemed a little nervous about changing in the dressing room. Next time I will put her leotard on under her dress.)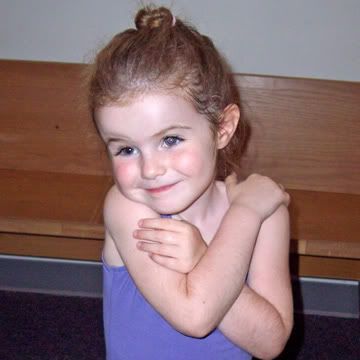 (dancing for me around the dressing room before class began)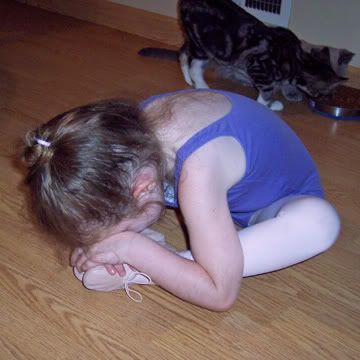 (Showing me what she learned after we arrived home. This is "sleeping on my feet".)
Have a wonderful night everyone! I am off to bed so I can spend tomorrow sewing. I have a few items to show you at some point tomorrow. I've definitely been working on things the past week, even though I have not shown you one single scrap. Its time I got a post full of project pictures, just for you. Good night.