Cooler weather has begun settling in around us and do you know what that means? Fall waits on the horizon and winter just beyond that. It is now time to start thinking about winter clothing.
Proverbs 31:21
"When it snows, she has no fear for her household; for all of them are clothed in scarlet."
My sewing leaves something to be desired, but at least I got them done. I can't decide with these first two dresses just exactly where the problem occurred. (I cannot seem to find the pattern number for this dress at this time. I will continue looking for it until I can locate it.)
This first one...hmmm...well...the
fabric
was cute. I don't think I like it quite as well in this style of dress though. I don't know. It just doesn't do it for me.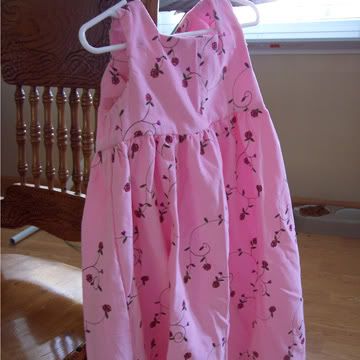 I love this fabric much better. Such a darling print too. And a little girl cannot have too much pink. Okay. So the armholes look horrendous. Absolutely awful.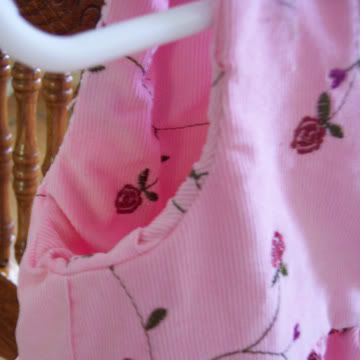 The seams are perfectly flat. There was no trouble there. They also went together fairly easily too. I can't, for the life of me, figure out why they appear puckered like that. I don't know if its the pattern or possibly the corduroy fabric? It doesn't make sense to me. I plan on trying the pattern out one more time with a nice cotton to see if I have the same trouble.
Next up is a fun dress. I used a cotton polka dot print for this one. I love the peter pan collar.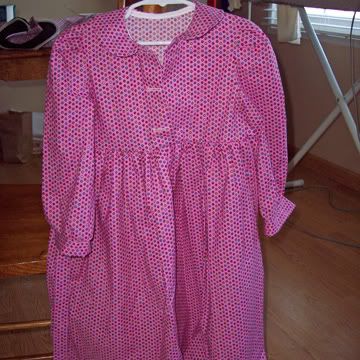 Simplicity 5827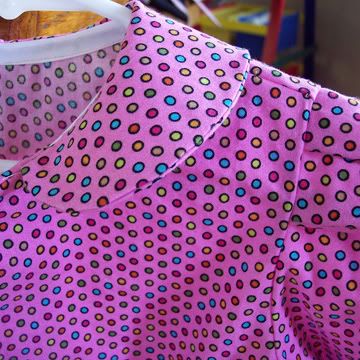 The photos do absolutely NO justice for this dress. It is simply adorable in person. I have yet to try it on Chloe. Maybe one day soon. (And you long time readers are bound to see her in it one of these cool, winter days ahead.) I still need to attach zippers and buttons and hand stitch the hem but other than that, they are done. I am off to complete another post for the day and then update the sadly neglected homeschool blog.