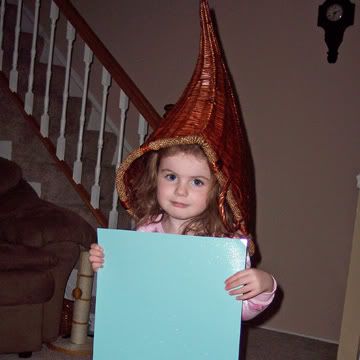 I am blessed. I truly am. The cornucopia of my life is full.


What would I do without this little girl who makes me laugh every single day. My dear mother pointed out one of the ways I am blessed the other day and that is financially. I am able to afford some different hobbies and the upkeep they require. How God has blessed me in this regard. While having one child was never my dream (more like 20...) I have been blessed with one child and plenty of time to teach her things I would otherwise be unable to if I mothered an entire brood of children.
Today I taught her how to stamp a card with MY stamps. (she's stamped things before with her cheap stamps, but
never
with mine.) This was a special treat. She used my paper trimmer...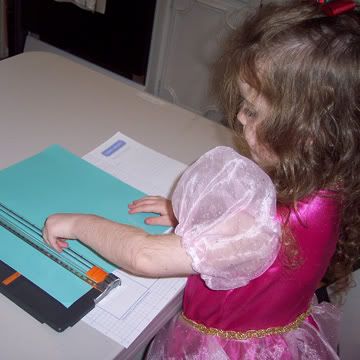 ...and picked out her very own supplies. I let her choose whatever she wanted. Try as I might to direct her color choices, she would hear nothing of the sort. In the end, I can see that her choices reflect her personality and they coordinate quite well together. She even place the items on the card where she wanted, while I helped her a bit with the actual adherence.
Every hobbiest knows that they must keep their tools clean. So, I taught Chloe how to properly clean my stamps.
I am blessed in many ways. Maybe not with the multitude of children that I long for, but I truly am blessed. I am thankful for the different ways God has chosen to bless me.
A couple of weeks ago, I came to James with an idea I've been toying around with in my head for about a year now. I fell in love with
Close to My Heart
stamps the moment I first laid eyes on them. My idea was that I could be a consultant and sell these stamps along with the scrapbook albums and embellishments to myself and earn the consultant discount. This would definitely come in handy if we were to move overseas because
CTMH
is the only company that will ship to an APO address. This could quite possibly be the only method for getting my hands on my much loved hobby supplies.
He agreed to allowing me to join
this company
. Little did I know when I joined, however, that I would fall so deeply in love with it. I have learned so much about stamping and card-making and scrapbooking in the past two weeks, I feel as though I could jump on the bed from excitement. Literally. Its quite amazing how much I
didn't
know from my ten years scrapbooking experience.
Here are some cards I made today.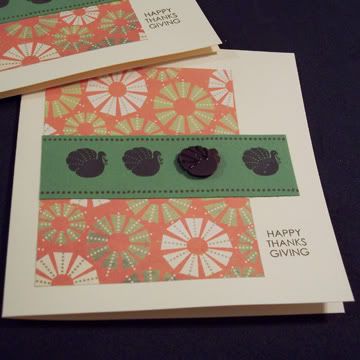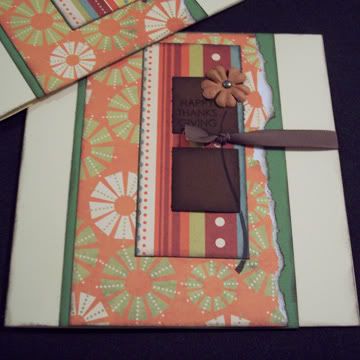 I made these cards using
CTMH stamps
. Everything else on these cards are from the local craft store. My girlfriend makes thanksgiving cards to include in the baskets our church hands out to needy families for the holiday. I am trying to help her out by making a few cards to also include. My joy over finding this company and being able to teach my friends some new tips and techniques for card-making and scrapbooking overflows. I am elated. I am blessed. The cornucopia of my life is full. Thank you Jesus for all your wonderful blessings. You know best!