The scent of freshly baked caramel corn wafted through the kitchen. The sounds of Mannheim Steamrollers softly floated to our ears. Laughter and excited mounted. Giant boxes filled with treasures made their way from the storage shed into the house. Our Christmas season officially commenced today.
Christmas lights lay strewn about the living room, covering the couches and most of the floor. Chloe unwrapped the nativity and tenderly set up the scene on the coffee table. She announced to me that Baby Jesus was her favorite as she gently placed the donkey's muzzle against his tiny head for a kiss.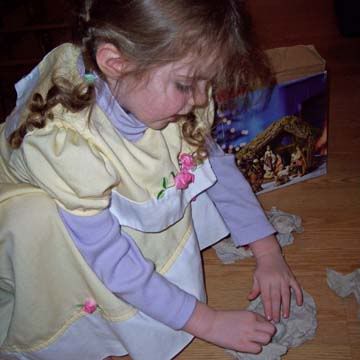 Our grand tree made its entrance today. I longed to drive out to a local tree farm and cut our own tree this year, but alas, time refuses to allow me that reality so our tree came from a local Home Depot instead. Ahhhh...but she is still a beauty.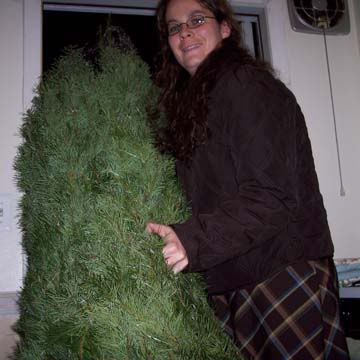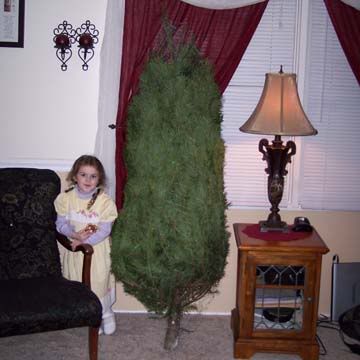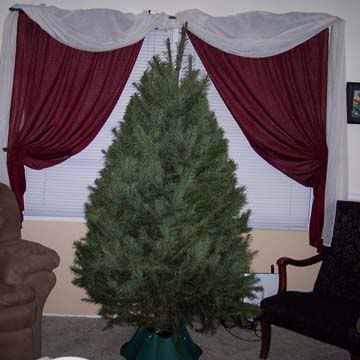 We will make this Christmas as joyous a time as we can in James absence. We miss him terribly, especially when celebrating holidays we normally enjoy with him. I will smile and make this season as happy as I can for my little girl. May you all have a wonderful holiday season!