WARNING: This post will contain a kaboodle of pictures of our past week and a half holiday home to visit family and friends for Thanksgiving. Instead of trying to break it up into smaller posts and quite possibly never getting myself around to posting (or writing about) these pictures, I will attempt to quickly and efficiently post them in one, single post. I am purposefully leaving out the trite photos that every one takes every year for the holidays. This year, I will show you the
other
side of Thanksgiving.
My heart overflows with gratitude to the airport restaurants who carry bananas.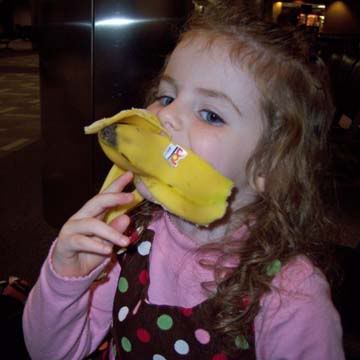 We thoroughly enjoyed spending Chance's birthday with James' family.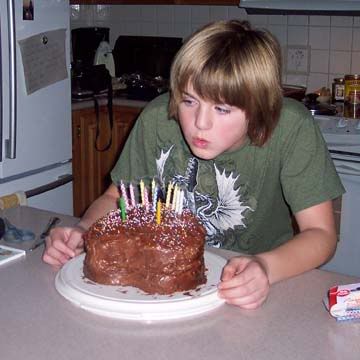 We even enjoyed watching the prank Laura played on her son. Earlier this year, they purchased a shotgun for Chance so Sky could take him hunting. They wrapped two boxes of bullets for his birthday gift, knowing full well Chance was dying for an Xbox gaming system. The test. Would he be grateful for the bullets? or not? His future game playing depended on his reaction.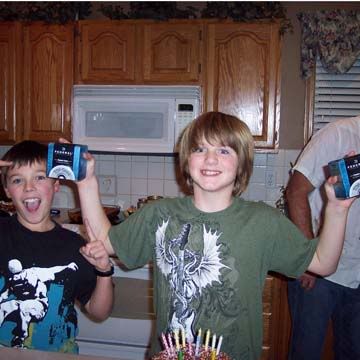 The boy passed with flying colors. 20 minutes later, Laura called him upstairs to help her with something and sitting on the counter top was a wrapped box, just the size of an Xbox.
The next day we drove over to my sister Sarah's house where Chloe taught her cousins some ballet (since she is the prima ballerina of the family now).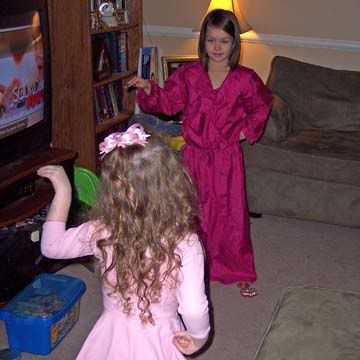 Sunday was spent at my home church and having lunch and tea with some friends in the afternoon. That evening we drove back out to James other sister's house for a family dinner. Everyone attended and we had a blast. Chloe even opened some early Christmas gifts. (Thanks guys.) She sure got squished a lot too. Here below is one of my favorite pictures.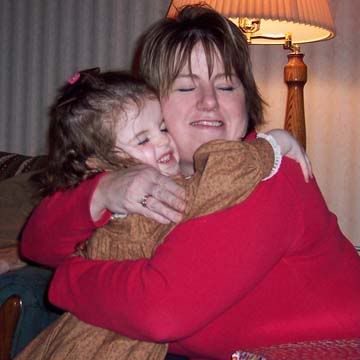 Do you all remember our old dog Tiny? She was previously James' mother's dog and we kept her for a couple of years while living in Louisiana? Tiny is still kicking...just not at our house.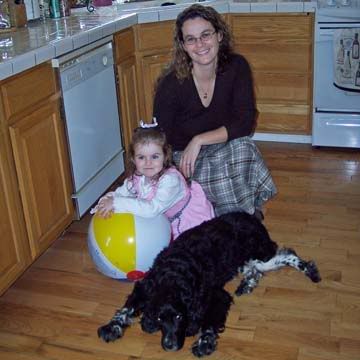 A few pictures from Thanksgiving day. Papa got out the Ukulele for the kids to play on.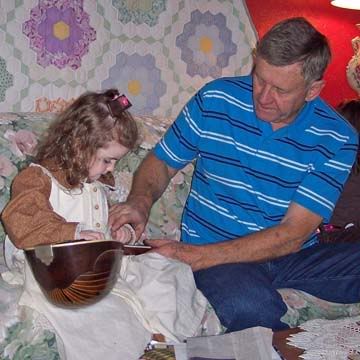 I love this picture of Timothy studying the hourglass. This child possesses a mechanical mind. If it can be figured out, taken apart or put together, this boy can do it.
We truly live in a technological age when a four year old can sit next to a ten year old on a couch playing portable playstations games together. They kept taking turns looking at each others game without the other knowing it during their game play. They played together silently for a good 20 minutes.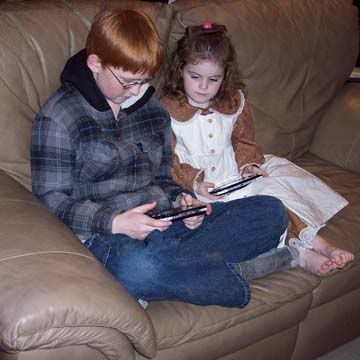 I have always loved my father's drawings. Comical and fun, they always make me chuckle (or roll my eyes). My daddy has a corny sense of humor that endears him to those who love him.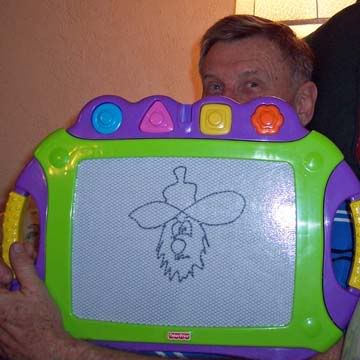 The night after Thanksgiving, my parents took Chloe and I downtown to the local parade, kicking off the Christmas season. We missed the fireworks and tree lighting ceremony by about 5 seconds because we took to much time to look at the Christmas tree display inside the resort. I did manage to get a horrible picture of the tallest lighted tree. (We couldn't figure out if it was the tallest tree in the nation or in the state.)
My parents live in two houses, sort of. Their second house is actually the parsonage to their little country church. We drove out Saturday night in time for bed and then I attended church with them the next morning. I love this dear little family of believers. They have welcomed me as one of their own and I feel right at home there. One of the items I love in this parsonage is the old stove. My mother actually cooks on it sometimes. I've seen her do it.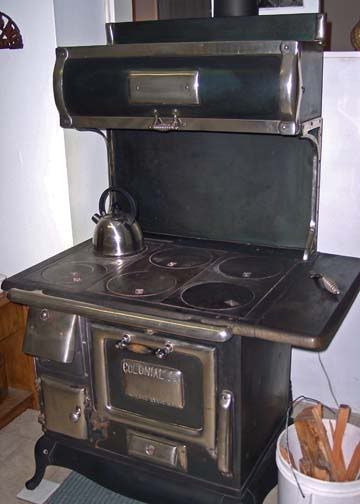 Growing up, my mother never cooked on Sunday night. We considered it her night off (or rather she considered it her night off and merely informed us). A diet of popcorn and fudge commonly occurred on those nights. I remember it vividly. She has since ceased her Sunday fudge making ritual so I decided I should take it up while I was in her house. It wasn't cooling quite fast enough. Papa wanted to take Chloe to see some trains and the sky was turning dark, so Mama suggested putting the pot into cold water to speed up the cooling process. Little did I know how much faster this causes fudge to cool. When I returned to the sink 5 minutes later, my fudge was so stiff I had to use my fingernails to clean it off the bottom of the pan. This was all we could get out of the pot.
Oh! But it was some mighty good fudge. We ate every last drop of it. Then we headed to the train yard to see the old trains.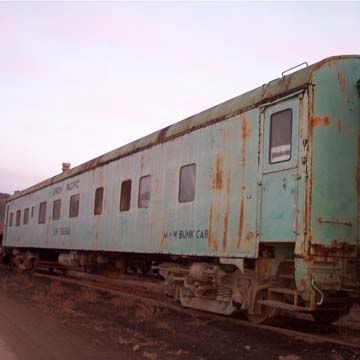 I even saw a pink sunset.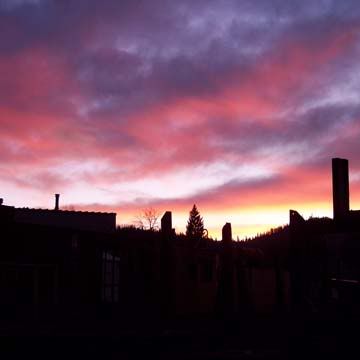 My main picture goal for the whole entire trip was to get a picture of my brother Joel and I. I believed I had failed since Thanksgiving came and went and I forgot until I climbed into bed that night. Well, bless my lucky stars, my dear brother called Monday night and asked if we could stop in town on our way to the airport before I flew home so he could see me. I made sure the camera was sitting in my lap the entire car ride to our rendezvous point and I even secured a photographer (my mother) before stepping out of the car. I got my picture!
This is now the only picture I own of my brother and I in the same shot. I am so thankful this holiday season. I am thankful my brother is alive. I am thankful I could spend Thanksgiving with him in our parent's house instead of a hospital. I am thankful I was surrounded by family for the holiday. I am thankful for a godly husband who stands up for freedom and is willing to spend the holidays away from us, fighting in a war we still believe in to protect our precious freedoms. I am thankful Chloe has been seizure free for 5 weeks.
Now we start the Christmas season! Wheee!