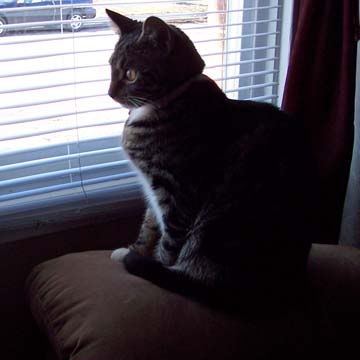 You've heard it said that a dog is a man's best friend? Well, I suppose that you could also say then that a cat is a woman's best friend. Or something like that.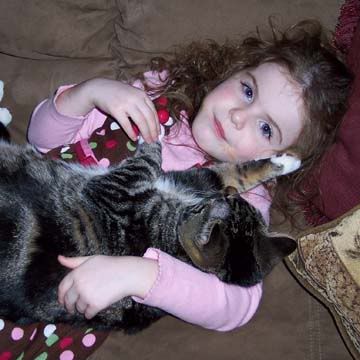 There is no denying that those two have some sort of secret friendship going on. Twillerbee acts skittish around me and hardly allows me the honor of petting her. Chloe, on the other hand, can do whatever she wishes to Twillerbee and Twillerbee
likes it
. How do I know this? She purrs. Weird cat.
But I am not a bit jealous. Not a single bit. Do you know why? Because of that beautiful boy sitting on the back of that couch. My little fat cat. My cuddly fat Bumblebee. You see, he started purring when I pointed the camera at him for longer than 3 seconds. Yes, he did. He was actually
purring
in that picture. (And I didn't even pet him first. I just looked in his direction and his motor started revving.) He loves me. He absolutely love me.
If you thought 3 kitties too many, well, I added 7 more to the household this week.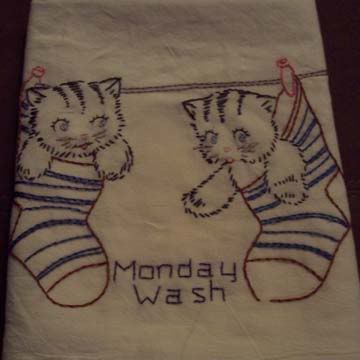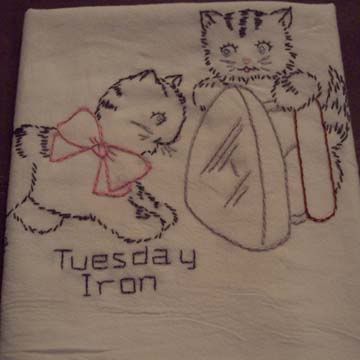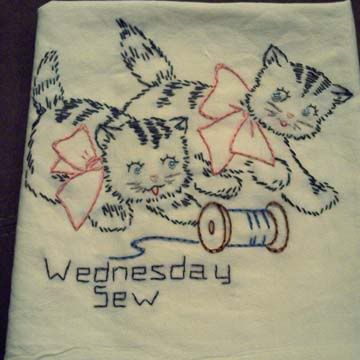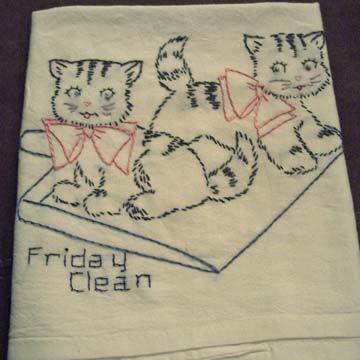 Okay. That's only 6. Number 7 refused to be photographed properly. She blurred every time I snapped the picture. (Although that could possibly be the cameras fault since the camera is on the fritz.)
Now I must knit that second sock for Chloe. The poor dear wore one lime green sock yesterday and her other foot remained bare. I really must finish the other sock. She's desperate. And I am desperate to begin the birthday sewing.