The main purpose of our Christmas trip to Arizona was not solely to celebrate Christmas, as one might suppose. No. I packed ulterior motives. My brother and family are in the process of adopting a baby girl and I desperately longed to meet her before they head back to the mission field this spring. So, off we went on an adventure to meet darling little Mikenna.
And what a bundle of delight this little girl presents. I enjoyed many slobbery kisses and even snuck in a few cuddles and tummy tickles. Chloe also adores her new cousin. She longs for a little sister or brother and the past two weeks allowed me a glimpse of just how much she desires a little playmate.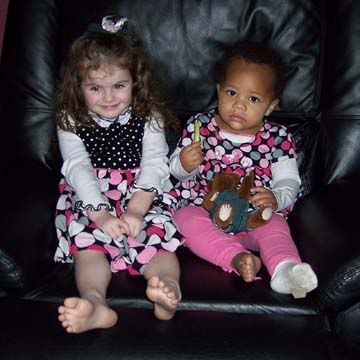 We found that these two girls have a common interest too. Movies. They both love watching movies.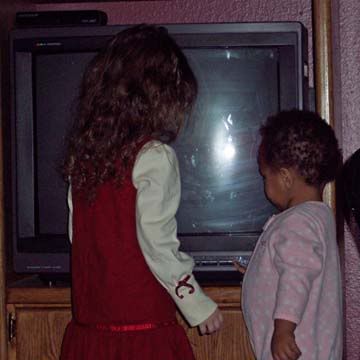 One day during our vacation, the entire family headed to Papago Park to climb the rocks, feed the ducks in the pond and eat lunch. I captured some very cute pictures of the girls on this outing.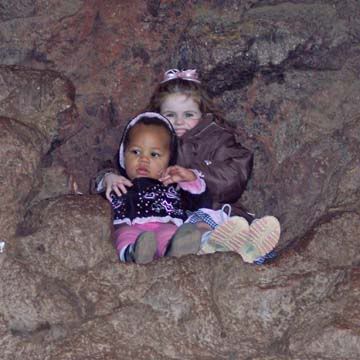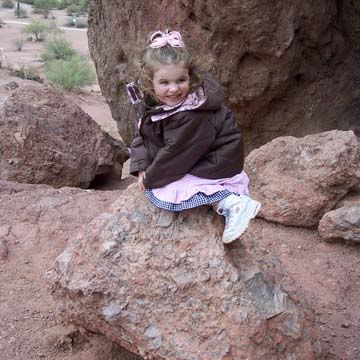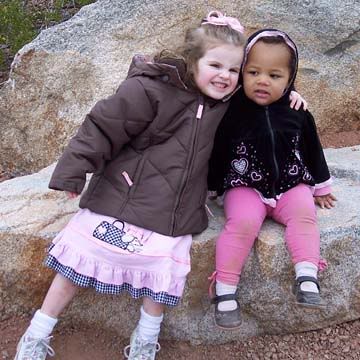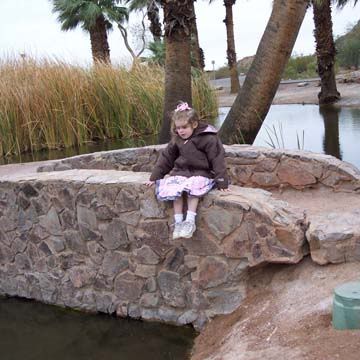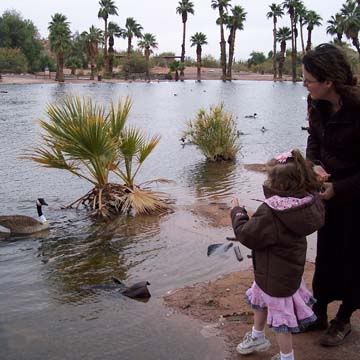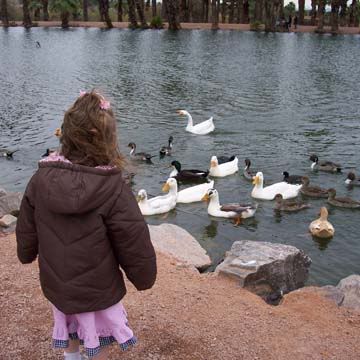 And here is a picture of Chloe with her cousin Mikenna and Mikenna's big sister Mikayla (my neice).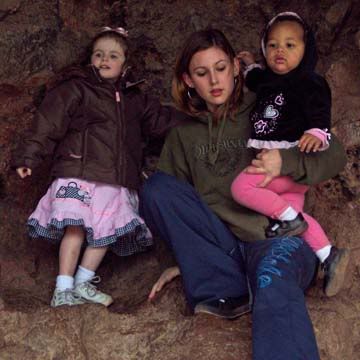 And last but not least, a darling picture of Chloe with my brother Jonathan.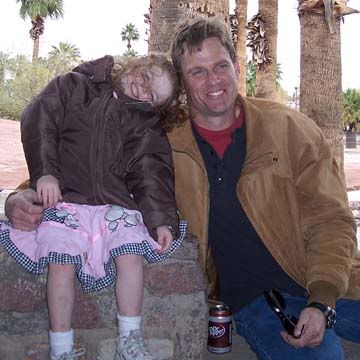 I trust you all enjoyed a wonderful Christmas holiday. We sure did. Now its time to take down the Christmas tree and settle back into life. Hopefully I can get a second post up today which will include some of my New Year's Goals (better to have goals than resolutions, in my very humble opinion). I hope you all have a blessed day all day long.