What better way to peel potatoes than with a foot soak included? Ahhhh...pure indulgent luxury.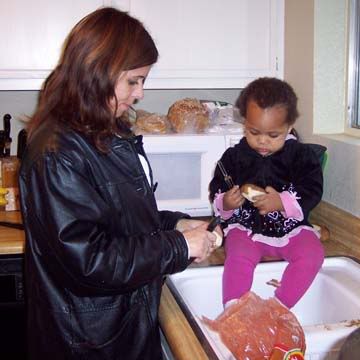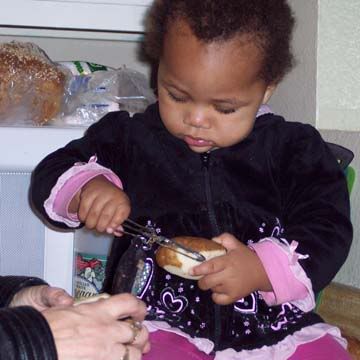 Chloe grew so much during our visit with my brother and his wife. She learned how to eat veggies throughout the day for snacks. If any of you have ever tried to feed my kid, then you understand what a feat...no...sheer miracle this truly is. Whatever baby Mikenna did, Chloe wanted to participate in as well.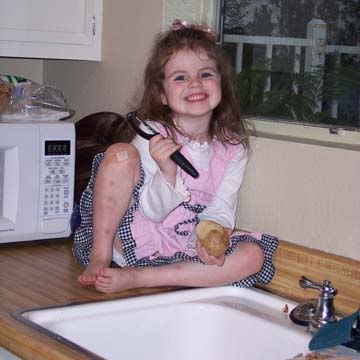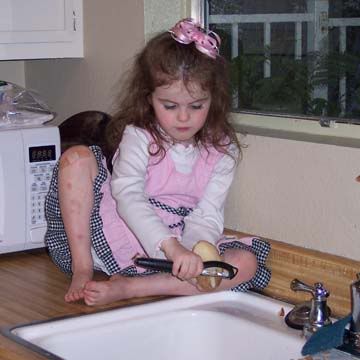 Not only did Chloe grow in her skills, abilities and attitude but she also grew in stature. Those carrots and green beans added at least an inch to her height.
I am off now to finish putting away the Christmas decorations and wash a load or two of laundry. I am also hoping to put in some crochet time this afternoon. Have a fabulous day everyone.