In the midst of yet another snowstorm, I looked out the window and decided to post pictures of our last snowstorm. Blizzard, really. I've had enough people ask to see pictures of our snow that I finally caved. Here is what our yard looked like Saturday afternoon just as the snow finished falling.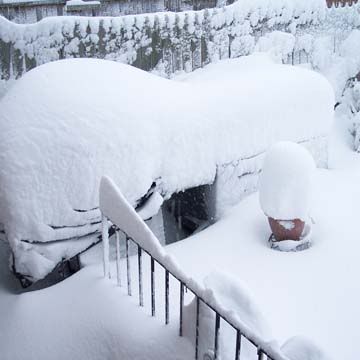 That's my BBQ grill under there along with our air conditioning unit. I managed to shovel my entire back walk before my back gave out.
Its a long walk. Very long.
Chloe played in the snow as best she could considering her limited range of motion due to three layers of clothes and a snowsuit.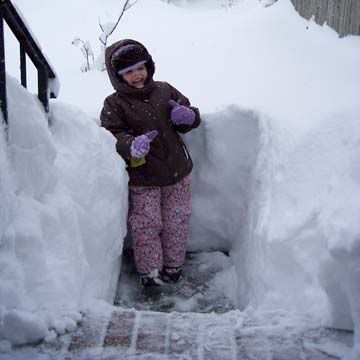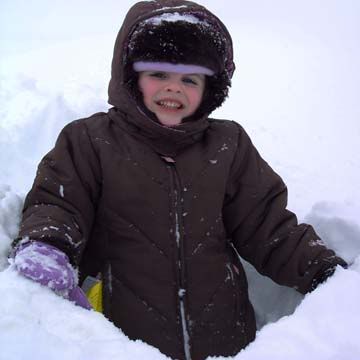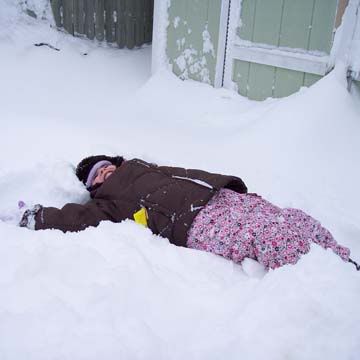 I've received a special request today. When the snow stops falling we have need for a tunnel and a slide built with snow. I think I can manage. We sure have plenty of the stuff.