I must say this first. This pattern worked up super quick and easy. If you are a beginner crocheter and think wearables completely out of your league, think again. ANYONE can crochet this top. And do you want to know the greatest thing about it? It fits. Yes, its not one of those boxy "crocheted" sweaters, typical of eras past. Nope. This top fits perfectly
and flatters.
This is
Mary Jane Hall's Tangerine top
from her
Positively Crochet
book which I started yesterday and finished off this morning.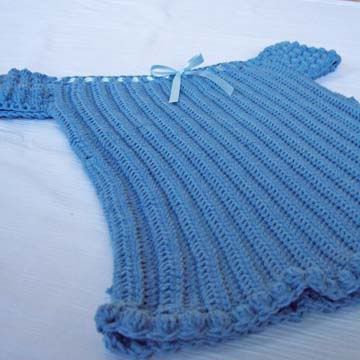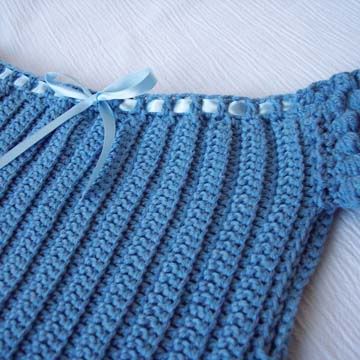 I do wish I had made the starting chain at least 2" longer but I can add that to my next one, because I am sure I will making this top again. I love the yarn too. So soft and easy to work with. I need to see what other colors it comes in.
In other news today, I dug out the second half of my car this morning. I felt desperate to get out and speak with another human being not the age of four. I wrote out a list and headed to JoAnns, with the explicit rule that I was NOT to even look at the fabric. Oh, how JoAnns must hate me. They put the fabric right by the walkway across the back of the store between the yarn and the framing department. And not just any fabric...the cotton. Oh, I have a thing for cotton. And do you wanna know what else they did to me? They Put It On Sale!!! This birdie valentine fabric practically leaped into my buggy.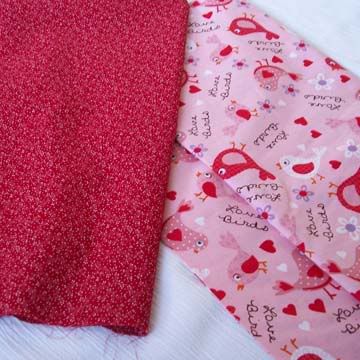 I don't know where that turquoise and brown fabric came from. Somehow it was in my shopping bag when I arrived home. Honestly! Oh, sometimes its so hard to be good for so many days in a row. So very hard. You don't have any idea how hard it is sometimes for someone with my disposition to be good ALL the time.