I finished knitting the second lime green sock for Chloe. This sock should actually be the first sock of the second set of socks. It turned out closer to the size the pattern stated. I guess my gauge tightened up drastically.
At least its done though. And since Chloe isn't particular, she is wearing her "set" of socks today.
This picture depicts the size difference between the two socks.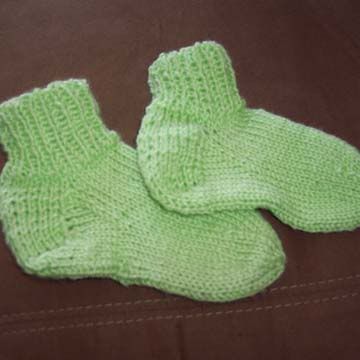 But hey...its done and now I can move on to other things. Friday night I packed a little project with me to Awanas. I needed something to work on during my "down time". I opted for dishcloths. Quick. Easy. No thinking or counting neccessary.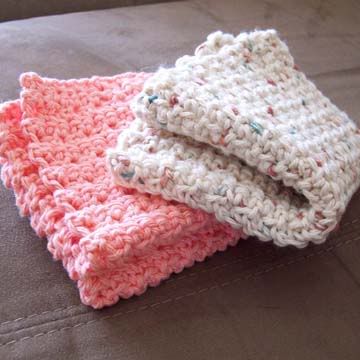 These will make a lovely addition to the welcome baskets I put together for our Sunday School class at church.
Now for my goal this week in my endeavor to reduce my sewing/craft room by 50%. First, I need to sew together THE DRESS! I imagine this might very well take me all week to complete. I cut out a skirt, a slip (identical to the skirt), a netting skirt (out of tulle for puffiness) an an overskirt. Needless to say, this dress has MANY layers and will take
quadruple
the time to complete.
If I get THE DRESS done in a timely manner, my next goal will be to finish up a couple more projects residing on the floor of my craft room. I seem to recall a blue something or other, probably that knit shirt I started for myself shortly after James left, and some Christmas cards I started over 2 years ago. Needless to say, no one has recieved one yet and they really should be finished soon. Once I get these projects off my floor, my next step will be the giant tote stuffed full of fabric scraps. I need to get that tote so it will at least close. That's my goal. Let's see how well I do. I am off now to work on THE DRESS.