Happily I announce what a good girl I've been. Oh, I doubted myself a time or two during the past couple of days, but my goodness triumphed and I have many delightful things to showcase because of my sheer perseverance and dedication to my goal.
"What on earth are you talking about?"
I figured you'd ask that. Remember that
gorgeous blue cotton yarn
I purchased Tuesday? Do you recall my mentioning the rule I gave myself in order to be able to splurge and allow that yarn to journey home with me? The birthday dress must be finished FIRST and I also must complete four other projects from my WIP pile or my sewing room before I could allow that deliciously soft yarn the privilege of running through my fingers.
It proved difficult.
Very difficult.
But I did it! I really did it! And more than that too...I finished SIX projects. First, the birthday dress, but that will wait for another post later this evening (it deserves a post all by itself). Then, the never-ending doily finally ended. Yes, I wove in every single end and I even blocked it. She is DONE!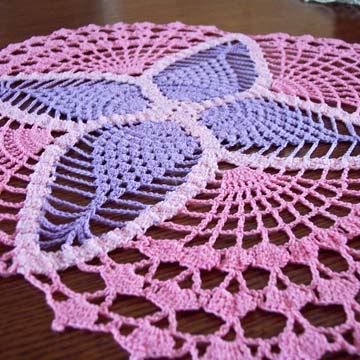 Then I added a zipper to this skirt that somehow buried itself in my workbasket before I could catch it and get that zipper attached. I actually forgot about the skirt until I dug out as many WIPS as I could find last weekend. I will be sending this on to a dear missionary friend of mine in Africa. I might see her this summer during her furlough so I will give it to her in person if I get that opportunity.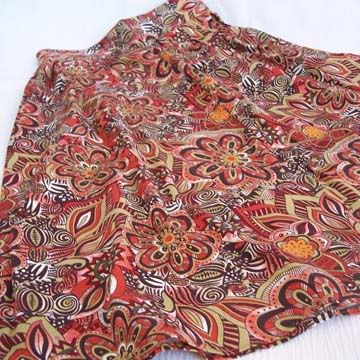 The blue pile previously located on the floor of my sewing room turned out to be a wrap shirt in a knit for myself. I finished this up in a jiffy. I used
Vogue 8390
for this shirt.
Okay. After these items found their way out the door of the sewing room, the real fun began. I picked out a fabric and allowed Chloe to choose one of four patterns to make her a dress. Thank goodness she picked an easy dress. I cut it out and sewed it together in 1 1/2 hours. That must be some kind of record. Granted, the dress lacks its zipper, but that should be remedied tomorrow if I can make it through the snow to Jo~Anns.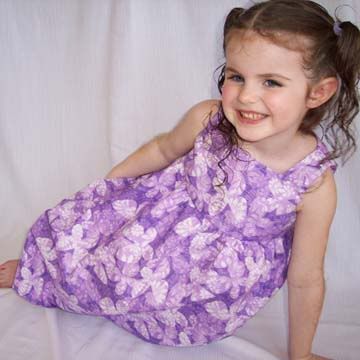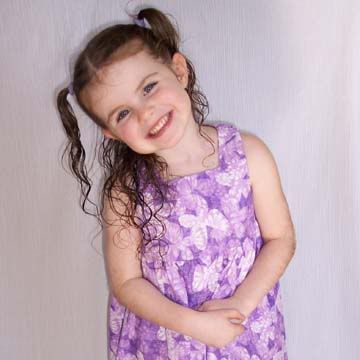 Since I finished the above dress with time to spare before bed, I decided to sew up another quick dress. This one proved not quite as quick as the first one. Think
gathering.
Loads and loads of gathering. I think this is Chloe's favorite so far (although she hasn't seen her finished birthday dress yet).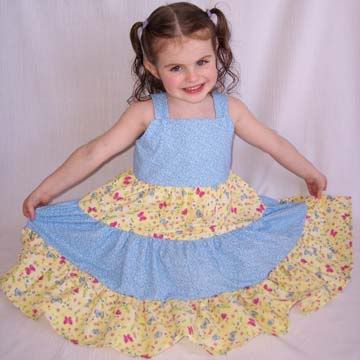 So, my reward for all this hard work? Ahhhhh...the top I have been dying to crochet.
Mary Jane Hall's tangerine top
.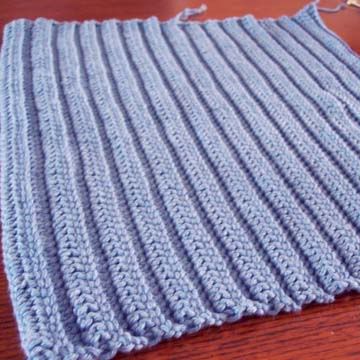 This top seems super easy and so I think I can whip it up tonight. That in the picture above is the entire back. The
Plymouth Jeannee cotton/acrylic yarn
is amazing. Super soft and very pretty. I love working with this stuff. I can see some future projects being worked in various colors with this yarn.