For years now, I've been intrigued with the idea of making paper. I use quite a bit of paper in my crafting and thought handmade paper would take my creations to
the next level
. I have finally experience paper making at its finest.
A girlfriend invited me over yesterday to teach Chloe and I the art of making paper. Never in my life did I dream it could be so super easy. Literally and seriously. Easy peasy, rice and cheesy.
First we picked out the wrapping paper we wanted to use. Yes, I wrote wrapping paper. We used Miss Amy's leftover wedding wrapping paper to make the paper. We added in bits of tissue paper for color. I was totally amazed at the options available for making paper. She uses newspaper ads, mailers (junk mail) and anything "paper" related. I believe I even saw her use a manila file folder yesterday with flecks of a gold bow (that sits on top of a wrapped gift). The sky is the limit for what to include in your paper.
After shredding the paper, it goes into the blender with a lot of water and then begins the pureeing process.
Once the paper is pureed to your liking, at this stage you add your embellishments. For our first paper, Chloe picked blue glitter. She stirred it into our pulp.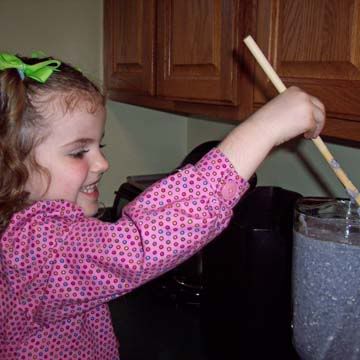 The we pour it onto a screen that a friend made for Amy.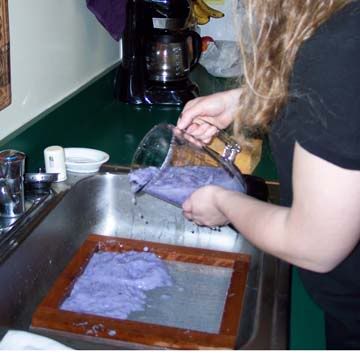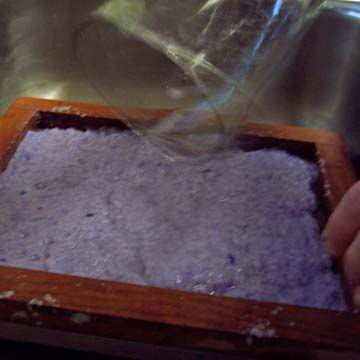 Then you squeeze the water out of the paper with a sponge and dump the paper out to dry.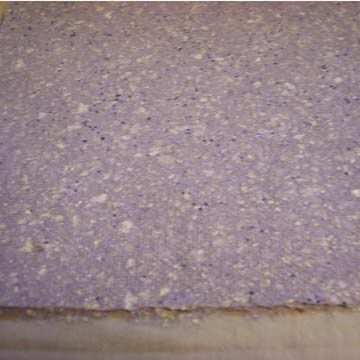 Needless to say, a paper shredder has found a place on top of my birthday wishlist. I feel an incredible need to make more of this handmade paper. We had so much fun trying out different colors. You just never know what its going to end up looking like. That's part of the fun though.