Where can one go to find the perfect falafel in New York City? Boy am I glad you asked. The answer could only be
Mamoun's Falafel
. And in case your hankering for a bit more, go ahead and opt for a scrumptious Shawarma. Trust me. They are the best. I didn't even have one this good in Germany. I could see myself moving to
the City
just to eat Mamoun's every day. Yes, it was that good. I know you think I'm pulling your leg, but I am not. Seriously.
After our first day perusing yarns, Amy and I strolled along to
the Strand
to browse the books. So, you all know me and my love of books, right? Just imagine how I felt walking into 18 miles of books. Pick your most favorite thing on earth, fill a city block with it and then you can imagine the joy I felt in here. I found the book Fairy Tale Knits for a decent price too.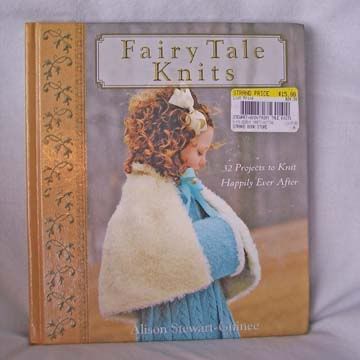 I purchased this book solely for the coat on the cover. Check out the pictures on
Ravelry
. Can't you just imagine how sweet Chloe would look in that darling coat?
Sunday morning we hit the city after a delicious breakfast of fresh (and I do mean
fresh
) NYC bagels.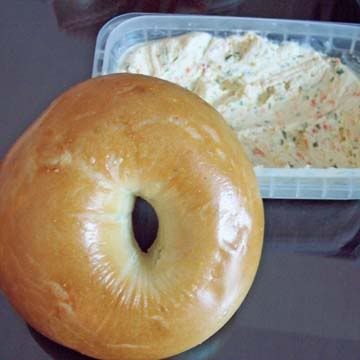 Our first and only yarn shop of the day happened to be the best yarn store in Manhattan and probably the entire state of New York.
Knitty City
. The ratings for this shop alone compelled us to visit this impeccable yarn emporium. 5 stars out of 5 stars. You can't beat that for ratings.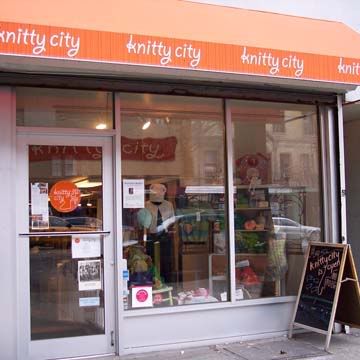 The skillful and knowledgeable sales clerk directed us to the best yarn choices for our projects. We only had need to speak but half our sentences and she determined and understood exactly what we meant. Never before have I experienced such competence from a yarn shop attendant. We found the most desirable yarn at this location and the next time we take a girl's weekend yarn-shopping trip to the city, we will hit this shop first.
I am off now to caress the new additions to my yarn stash, possibly start a new project and get ready to show you some of the deliciousness I purchased from these three NYC yarn shops. Have a gorgeously enchanting afternoon all afternoon long and extended into your evening as well.