We rejoiced in our few days of gorgeous weather last week. We took full advantage of all the warmth by venturing out to some wooded parks to play and
exercise
...run and play.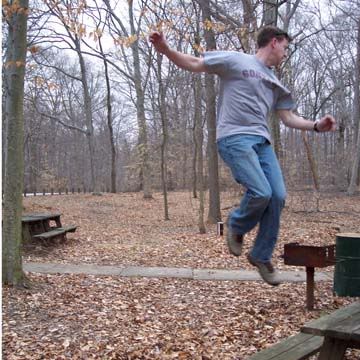 I weeded my entire back garden and planted 4 new rose bushes as my kickoff to spring. I even worked on some projects around the house that have sat on my "to-do" list for over a year now. Painting the back steps, painting the bathroom ceiling and de-cluttering like a mad woman. What a glorious time that ended all too soon. Monday we awoke to rain falling by the bucketloads. I am so ready for spring. So very ready. We have yet to experience our first pink-footed tea party in the garden this year. And just as soon as we have another nice day with dry grass, we will have our traditional pink-footed garden tea party.
So, in a few weeks I will have a yard sale to get rid of tons of stuff. Whether we will move this year or not remains to be seen, but this stuff has got to go. I believe I have some sort of addiction to de-cluttering. I don't know what it is. I just love getting rid of stuff.
I have not spent much time crafting since James arrived home. Its just been so nice to have him around that I sit by his side not doing anything at all. Just enjoying his presence. What a lovely time we've had. But this lack of crafting is about to change. I can't stay away for too long from my hobbies without going just a little bit crazy.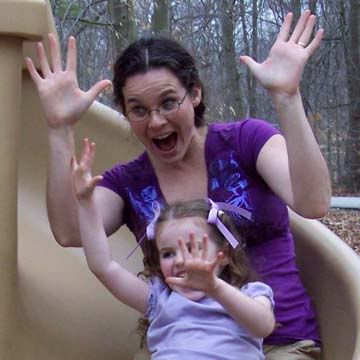 I tried to get out some sandals I designed last spring to finish up. For some reason the pattern is not working up like it did last year. I can't get it right. I may have missed typing something so I need to devote some time to figure that out.
I also re-opened my Etsy shop this week. I will be adding things to it daily or as often as possible. I hope to be able to crochet a few items for it this spring. We shall see how long my wrists can hold up.
Well, just wanted to drop you all a line and let you know how things are going here. I will try to get some crafting pictures to show you all later today and possibly share some new purchases I made this week. We will have to see. The spring fever bug has definitely bit and I am just a teensy bit antsy to be outside.