Yuck. I feel like
yuck
. And what else can you do when you feel like
yuck
but sit and make cards? Oh yes, one COULD sleep but I did that all day yesterday and as a result I have not an ounce of sleepiness left in me. All that remains is a complete lack of energy and the feeling of
yuck
. Oh. And a brain of mush. This is not good for much else but card-making. Something that requires very little effort on both a physical and psychological level.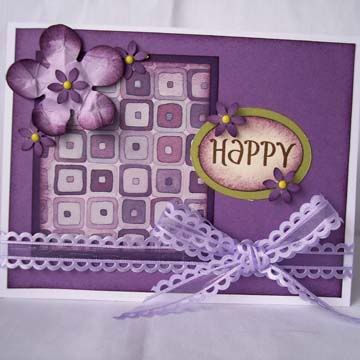 What makes me feel so good inside is that all these cards were made completely from scraps.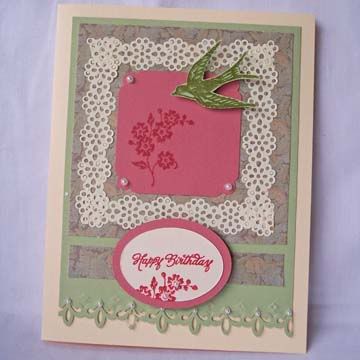 And when I couldn't find a lick of inspiration inside this feeble body of mine, I looked no further than a couple of challenges on Split Coast Stampers. First up was the Orange Birthday challenge.
I just love working with colors or items I wouldn't normally work with. It stimulates me to think outside the box and I am usually quite enchanted with the results.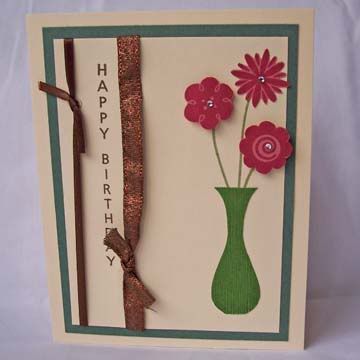 Saturday's challenge was to find an object from
Green Rainbow
that inspired me and to make a card with that inspiration. I didn't look very far when this
green goblet
hooked my eye.
Here are some cards I made Saturday.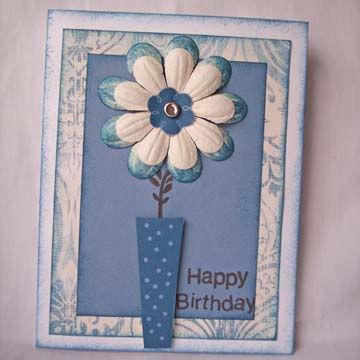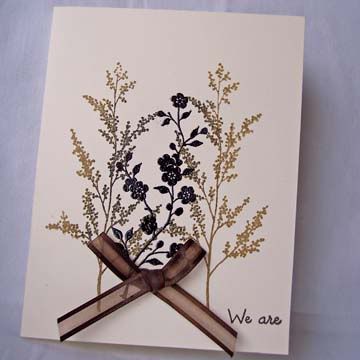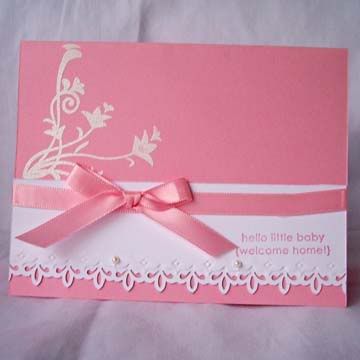 Well, I hope you all are feeling better than I do at the moment. I also pray you have a wonderful week. God bless you all.