I attended my first East Coast Wedding this weekend. Wow! That's all I have to say about it. Wow! East coast weddings are certainly quite different from our west coast weddings, that's for sure. When they say East Coast weddings are formal, they mean
formal
. When James and I walked into the church and made our way up the aisle, I began thinking we entered the wrong church and had stumbled upon a funeral. Everyone was wearing black. Black, black, and more black. Wow!
But we were in the right place and the wedding ceremony progressed beautifully. I don't think I've ever been to a wedding quite like this one. I am afraid that I forgot the camera in the car so I don't have pictures to show you but it was beautiful and very traditional. It was also the longest wedding ceremony I've ever been to. I believe James and my wedding maxed out at about 15 minutes. Short and sweet. This one was easily over an hour. Chloe was a little disappointed as she had believed it was herself that was getting married. I wouldn't allow her to walk up the aisle which is all it takes to get married, or so it would seem to her. Poor dear. She will have to wait a couple years yet for her wedding. She did say "Aaaaahhhhh" when the groom kissed the bride though. So cute.
In other news, James brother Warren and his family came out last week for the wedding and stayed at our place a couple of days. We took them around to see some sights and spent Sunday down at the boat club in NYC. Here are some pictures.
That's my girl!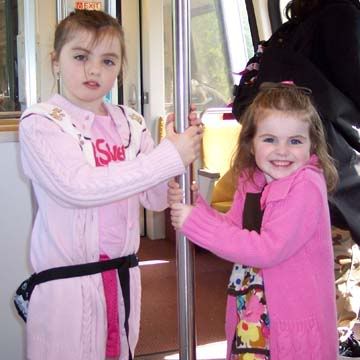 Chloe and her cousin Lexi riding on the subway.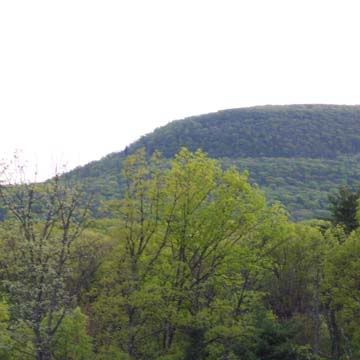 Here we are at the Great Wolf Lodge in the Poconos. What a fun place for the kids. Expensive, but fun.
James and Warren with the guys down at the boat club. They spent their summers playing here at the boat club where their father was a member. James walks down memory lane every time we visit.
Chloe and Uncle Mickey. She is convinced that one of these times the
other
Mickey will show up. She wants to know when we are going to see the "other Mickey" (Mickey Mouse). She loves Uncle Mickey anyways, even though he isn't a mouse.
Well, I must be off. Time for coffee, school and a dentist appointment later this morning. Have a fabulous day.