The hug Mary enveloped me in when I first saw her was enough. That, alone, was worth the 8 hour drive in the pouring rain. We both cried and hugged and cried some more and hugged again. I lost count. Finally, I realized that a little girl was standing next to me, wanting a hug for herself.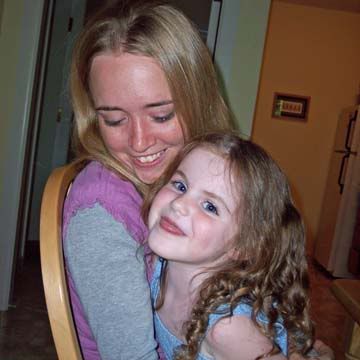 Amazing! The minute I turned to Chloe and said, "Chloe, this is Miss Mary", she flew to her and hugged her, smooshing her face into Miss Mary's skirt. I have never seen anything like it before. it usually takes her a good 30 minutes to warm up to someone. But not Mary. Its like she somehow knew that Mary is special. (Of course, I have
told
her that Mary is special, but still...I've never seen her do this before.)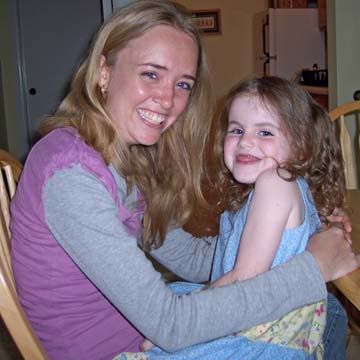 You have no idea how good it is for me to see my dearest friend. And its not even over yet. I get her this afternoon and evening too! It is now time for school. I will chat at you again later tonight or tomorrow. I leave you with a picture of Chloe doing her schoolwork in the hotel room yesterday.