It's about time, don't ya think? I finally finished, not one...but TWO projects since yesterday afternoon. WOOO HOOO! I am thrilled. And not only thrilled, but suddenly I feel motivated in a way I haven't felt for months. I feel as though I could conquer the world. Or at least the projects stash in my sewing/craft room.
So, first off...I finished the Watermelon Razor Cami found over on
Oh My Stars.
I didn't like the edging portion of the bodice. The pattern called for the lace pattern stitch clear to the top on the front, but then called for 3/4 inches of ribbing for the back. I didn't think this would look uniform so I added an inch of ribbing to the front as well. I like how it turned out.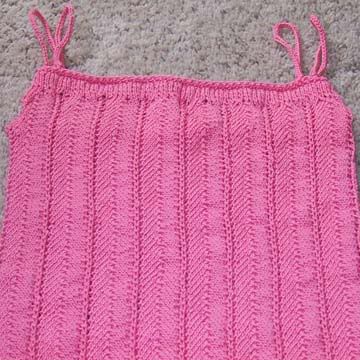 I modified the edging substantially. I couldn't fathom picking up all those stitches around the entire edge of the tank and then binding them off, so I grabbed my trusty crochet hook and crocheted me an edging. And instead of attaching the straps on later, I went ahead and crocheted them right into my edging so they were completed in one round. I also added in two straps on each side instead of one. I believe the straps in the pattern are slightly bigger. I crocheted a chain where I wanted the strap and attached it to the opposite side with a slip stitch, then slip stitched back down the chain.
I found after trying the single crochets in each stitch that it the ribbing on the tank rippled. Lo and behold, after frogging my first edging attempt, the entire ribbing portion rippled and the tank wouldn't lie flat across the top of my chest. Time for some creative thinking. I changed to a sc dec around the top edge and that solved the issue. Now when I wear the tank, it lies flat like it is supposed to.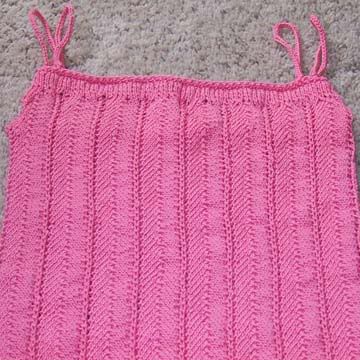 Since I was in the mood to finish projects today, I pulled out a cabled clutch I started a few months ago. The pattern is found in
One Skein Wonders
. Unfortunately, I needed two skeins of yarn to make this clutch. I love it though. I made a few changes to this one too. Instead of using a dowel rod to wrap the upper edge of the purse on, I attached handles to the purse. I haven't added the ruched ribbon either. I am debating whether I want one or not.
In other news, I am babysitting one of Chloe's good friends Jackson this week. What a blast we are having. Yesterday, I asked the children to make the most creative thing they could with our bucket of tinker toys. I told them that the one with the most creative invention would receive a lollipop. (I already knew I would give them both one.)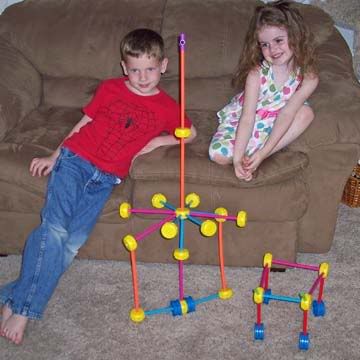 We also baked cookies. The children loved my cookie cutters and picking out which ones they wanted to use.
I am off now to scrounge up some dinner for my family and then I am out the door to book club. My first book club adventure and I am quite excited about it. Have a fabulous evening...all evening long.