Can you hear that? Listen closely. That clicking and clacking would be the sounds of my knitting needles working furiously on my sampler afghan. They've created quite a storm the past couple of weeks with all that clicking and clacking and now the time has arrived for me to show you the progress they have made.
This square took for. ev. er. Literally. I thought I would whip it out in a couple of dedicated hours at a church crafting day but lo and behold, 10 hours later and the square still have about 4 inches left to completion. Ugggg! You can imagine how delighted and...well...maybe ecstatic might be a better word...I felt when I finally cast off the square and laid it on top of my pile of finished squares. It took every ounce of self-discipline I possess to pick up my needles and cast on the next square. Oh...how I longed to set the afghan aside for another four years after that doozy. But, I held my ground and pressed forward with an offensive strike.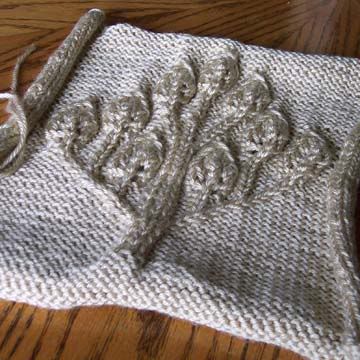 I love this square. I wasn't thrilled with the idea of it while looking at the picture in the pattern book, but as soon as I started shaping those leaves on the tree, I fell in love. The actual knitting of the square was quite simple. And this sqaure completed the tan portion of my afghan. Now to finish up the blue squares.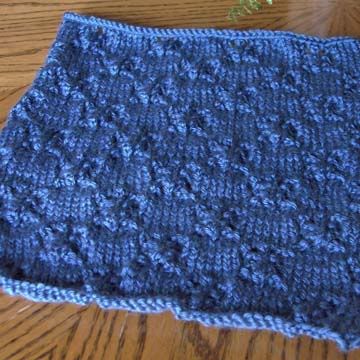 I have 5 squares left to knit. Wooo Hooo! I am plugging away at it and shall see it complete soon. Very soon. I just know dear James will cuddle under this blanket the minute its done. I can envision it in my head as I daydream about that day in the near future. Yes, he will be thrilled.
I must run along now and start school with my dear little one and then its off to a very busy day for us. Swimming. Visiting a brand new baby and taking the family a meal. Then family night tonight. Ahhhh...life. My life is good. God pours out his blessings on me every single day.