Okay. Cooking from scratch trumps canned food every time, hands down...no questions...the end. They cannot be compared because they are not the same. I don't care who you talk to...Campbells cannot hold a candle to Julia Child's Cream of Mushroom soup.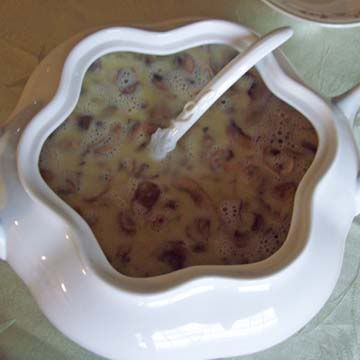 Just look at those slices of mushrooms floating in my tureen. And those are just on the surface. Below the surface lurks a plethora of mushroomy goodness.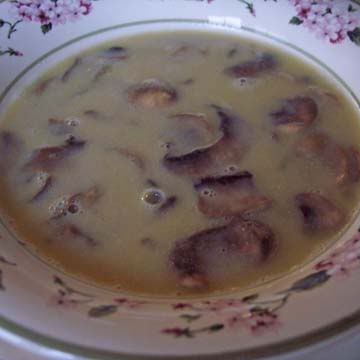 Cream of Mushroom soup happens to be James favorite soup. The man loves mushrooms!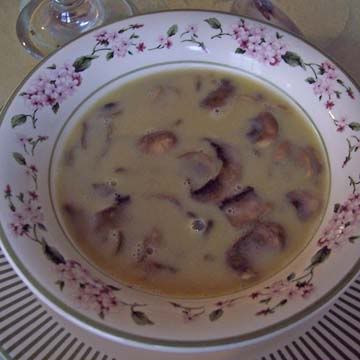 To aid in the preparation process, I decided to measure out all the ingredients beforehand and line them up in the order I would need them. It really did speed things up for me during the cooking process. I didn't have to think, "Oh no...I forgot to slice the mushrooms and my butter is browning in the saucepan!!!" Nope. It was all taken care of.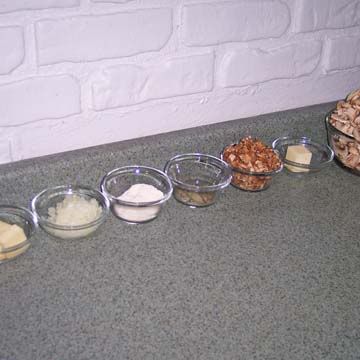 This is the soup, barely simmering before I strained it. Look at all those stems chunks swimming in there. Such delicious flavor!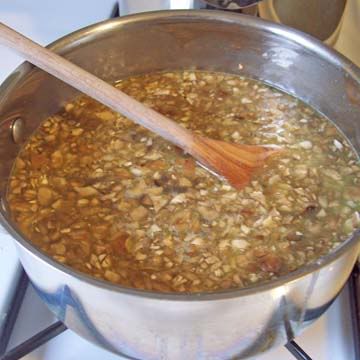 I found that a gloomy, dark, cloudy day is the perfect day to serve Cream of Mushroom soup. And my entire family enjoyed it. Even Chloe! (who asked for seconds)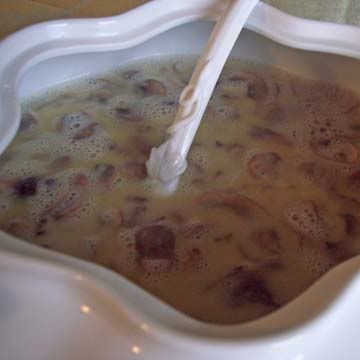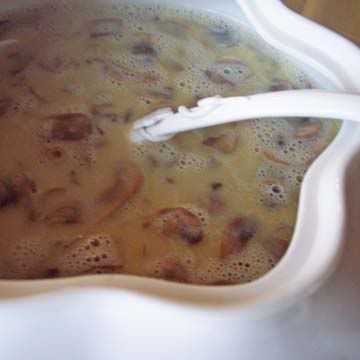 It was such a cool day yesterday I was able to open the windows and freshen the air. What a lovely gift. I sure appreciated the fresh breeze. So did the kitties. They each took turns jumping into the window and feeling that sweet, cool air against their fur.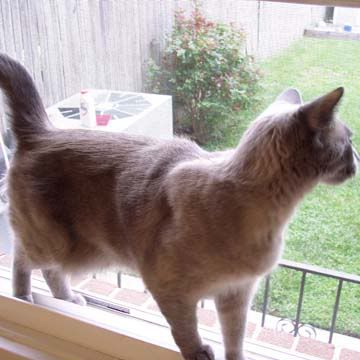 I am off to find something to do. I am sure it will involve cooking, baking, sewing or school...or possibly all of the above. I will chat at you more later about an idea I am toying with. Well, actually a couple of ideas. But more on that in another post. Cheerio!