I might be able to come up with one or two easy sewing projects from the stash left in my closet, but for the most part I have completed all the quick, easy projects I can. This next week I will still try to sew on some projects, but these will be a bit more involved then a few seams in pajama pants.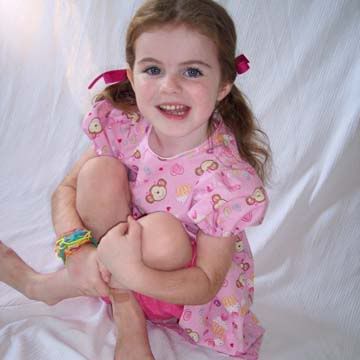 I love these sweet pajamas. I love the monkey fabric with cupcakes sprinkled around. I love the bright pink "bloomers". I love the pattern.
Butterick 6659
. Now this pattern would not be classified as "easy" but it is fairly straight forward and I enjoyed making it. Honestly though, sewing these pajamas was the first time in quite a long time that I actually enjoyed sewing for sewing. I enjoyed the process of sewing. More on that in another post though. For now we will just see more sweet pictures.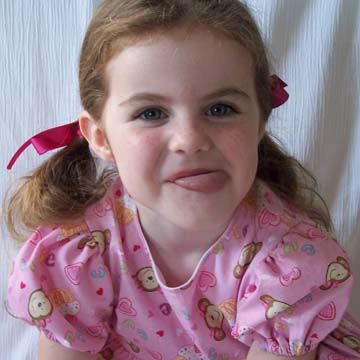 I really wanted to sew matchy-mathcy pants with this fabric for Chloe and I. She wanted me to as well. But I just could not squeeze two sets of pants out of it. Chloe is a bit disappointed, but I told her I might buy some Christmas fabric closer to the holiday and sew up some matching pants for us.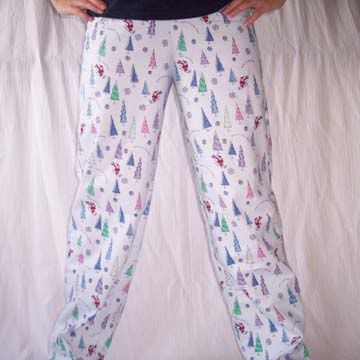 Can you guess what pattern I used? Yup. You got it.
McCalls 3019
. I mentioned last time I made these that I was thinking of trying out the smaller size of the pattern. I did that on these pants. They fit absolutely fine. And you can see that I am still able to strike ballet poses in them.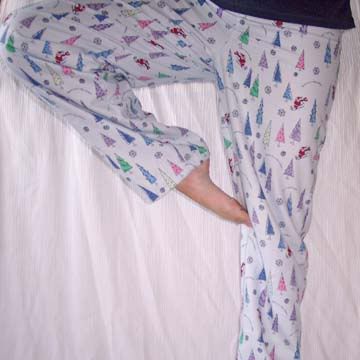 I am in desperate need of some simple but stylish skirts to wear. I have gotten quite tired of wearing black or brown skirts every day with pretty tops. I want some pretty skirts with brown or black tops now. Hence this next skirt. It is the third one I made last week with color in the skirt. Hooray! Now I won't be boring!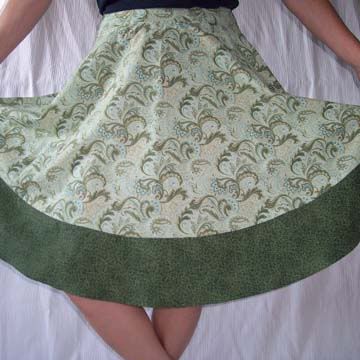 This is
McCalls 5431
. I opted for a two tone skirt. I love how it came out.
I need to get some pictures and show you the progress I have made on my New Year's Resolution. Maybe I will work on that this afternoon. I am quite pleased with the progress myself and thought you all might like a glimpse of it. Also, I would like to buy some fabric this week and I need to prove that I am justified in doing so. But that is a topic for another post. I have a little one begging to start school so I must be off. And coffee calls!
Have a breathtaking day.