James walked in the door yesterday with these in his hand.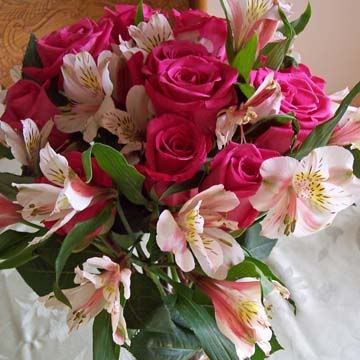 What a lovely bunch of roses. He thanked me for all my hard work lately around the house. All the meals I have cooked, all the baking I have done, cleaning, homes chooling and even the
Roman Dinner Party
. I know they are expensive, but I just love a bouquet of flowers sitting on my table. They bring a smile to my face whenever I walk into the room. I wish I could afford to have a vase full of flowers there every day, or a garden to produce the flowers. Alas, my gardening skills are not up to par with such a request.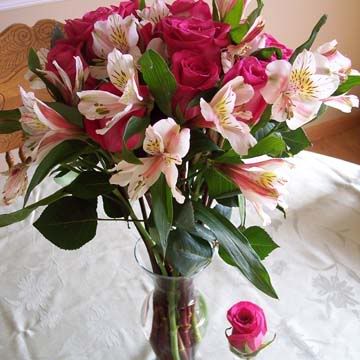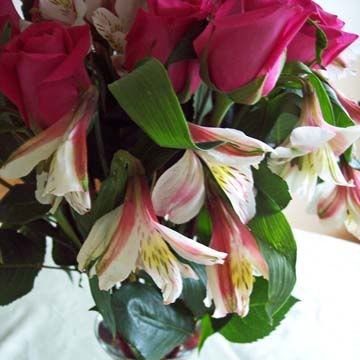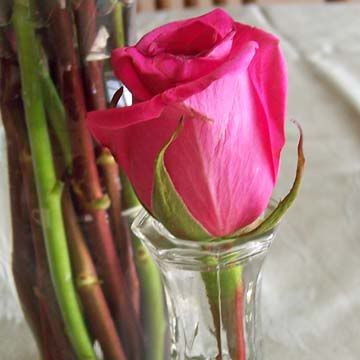 I worked on my afghan half the afternoon yesterday.
After joining the first row of squares, I headed upstairs to pick up the next row and do you know what I found???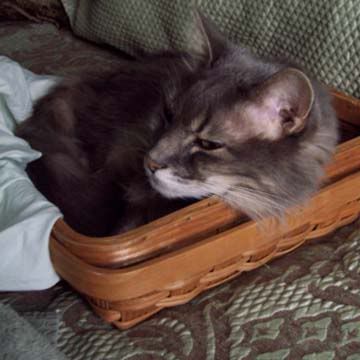 Someone had promptly established their residence in the now empty basket for a nap.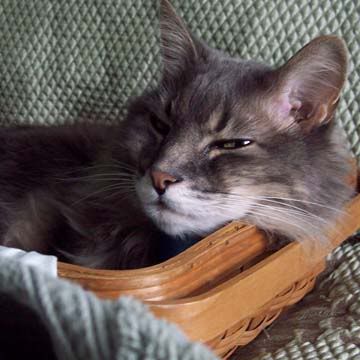 Such a smug little thing. Oh, but what's this now???
While Pattycakes chose the basket for her napping pleasure, Twillerbee staked her claim on the afghan itself.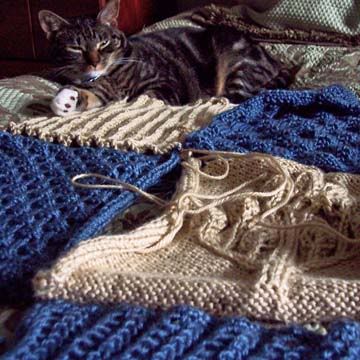 She knows a good thing when she sees it. The good news is that I finished another two rows in addition to the one you see above and have them all joined up. I hope to be able to finish the other two rows today and get the edging done tonight so that tomorrow we will have a finished afghan. The checkerboard effect is growing on me. It doesn't look so bad as I imagined last week.
I am off to school now and then we have a few places to visit today. Hiking in the park, a library run for books, grocery store...maybe and well, we will see what we have time for. Have a fantastic Wednesday everyone.