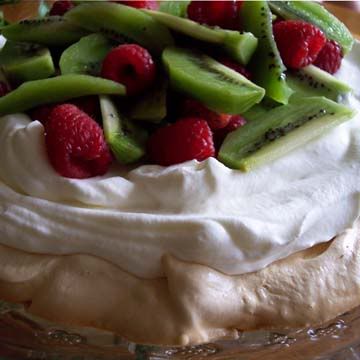 I think I will just allow the pictures to speak for themselves. Not much else needs to be said.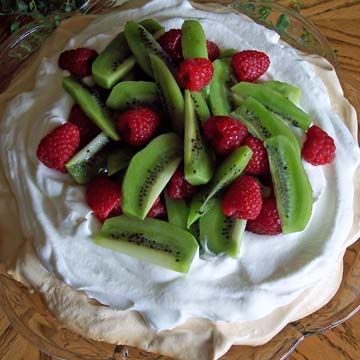 I wrote briefly in my last post of the trouble my meringue faced this morning when a thunderstorm blew through. Well, as you can see, the pavlova still looks and tastes divine. A little gummy and dense, but still delicious. It browned up nicely too. The only problem is, meringues are not supposed to brown up. Not at all. The goal is a fluffy, white mound that is dried through and through and melts in your mouth. Heavenly, yes? Of course. Mine? Not so heavenly, but doesn't it look good?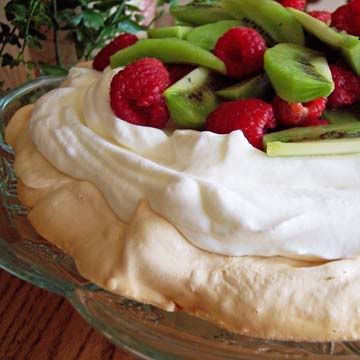 Chloe believes that if I capture a picture with her face in it, you will all assume she made whatever I am photographing. I will let you decide.