I started a new project yesterday.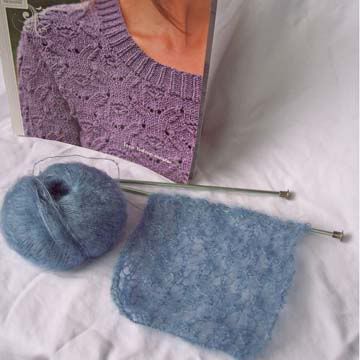 It appeared so divinely romantic in
Feminine Knits
(a book which I have borrowed for a time from a dear friend), but upon commencement I quickly realized knitting with thin mohair is not quite as romantic as it is arduous and laborious. The going is painstakingly slow and tiresome. I shall press on though because it looks so exquisite and delicate, even with only a quarter of it complete.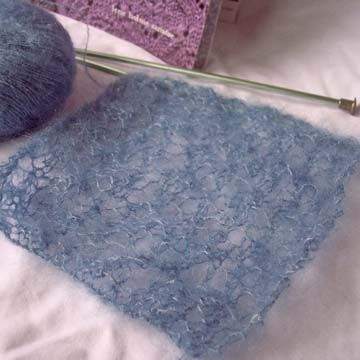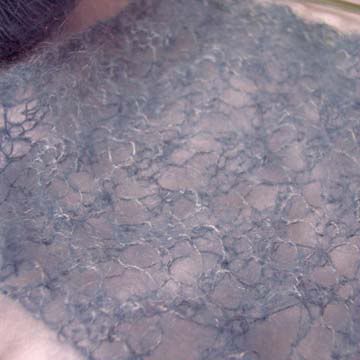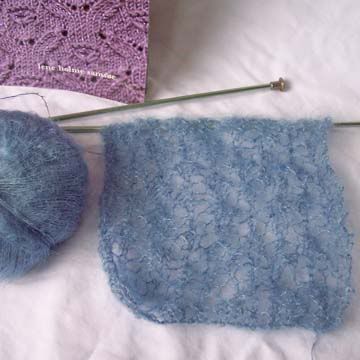 What could go better with a lacy mohair scarf project than delicately scrumptious Snickerdoodles?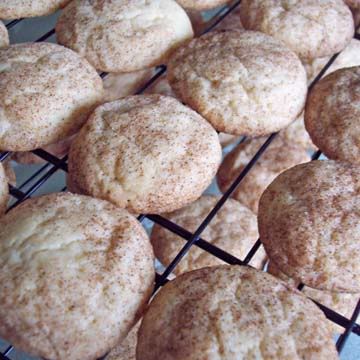 Cookies don't last long in this house so I shall have to bake more by the end of the week.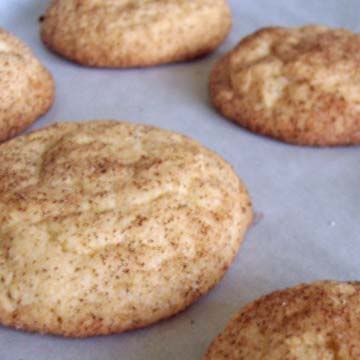 I found two, almost completely black bananas on my shelf yesterday so after the cookies were pulled from the oven I whipped up a loaf of banana bread. Do you know what's better than banana bread? I do. Banana bread with chocolate chips inside.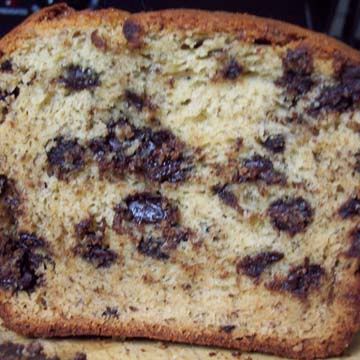 I love waiting that hour for the banana bread to bake. The intoxicating smell wafts through the entire house and tantalizes the senses of my family. Towards the end of the hour, James will often meander into the kitchen for no apparant reason. He can't even explain it himself. But we end up eating half the loaf as soon as I take it from the oven.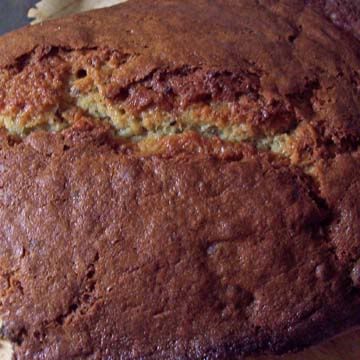 I attempted to bake Stromboli this weekend. I don't know what went wrong.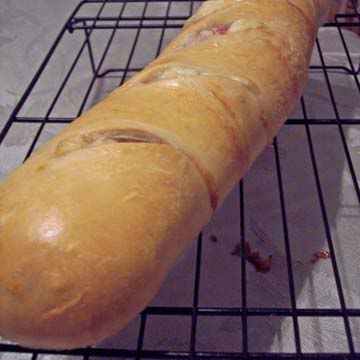 The idea of Stromboli seemed like a delicious one. The components of Stromboli are some of our favorites. Deli meat. Cheese. Olives. Pizza dough. The smell of Stromboli baking sent hunger messages straight to our tongues which left us drooling. What went wrong?
It tasted like salt! Even James who could eat salt from the shaker and claim it tastes like ribeye steak, found it entirely too salty to eat. Could it be the Prosciutto? Did I purchase it at the wrong store? Could the Pastrami be too salty? I don't know. I will have to try it again another time and substitute some other meats for the ones called for in the recipe. Maybe that will solve the issue.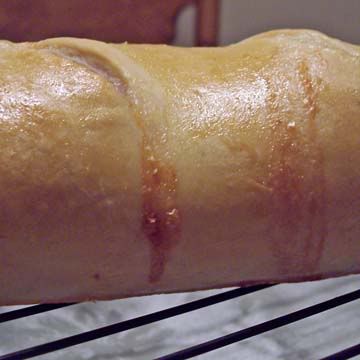 And now its time for another day of school. Have a fantabulous day all day long. Don't forget to bake some cookies this week. Cookies make the world a happier place!