I laid out my knitted squares in correct order this morning to see how I would like the checkerboard effect of the tan and blue colors. I was doubting my original choices made 5 years ago.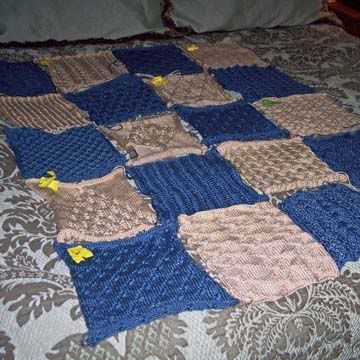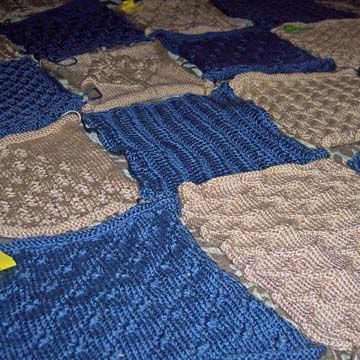 Now I look at it and know its going to be a stunning afghan. All that hard work will pay off in a day or two when I can say she is completely DONE! I am even okay with the color choices. Almost there! Almost there!
I mentioned yesterday, in my last post, that we were going to try something new for dinner last night that has never been attempted in this house before. If you would like to see our special dinner, please stop by our
home school blog
and read all about it.