Here is the cake I whipped up for James birthday. He really didn't want a cake, but Chloe insisted that "Daddy HAS to have a cake for his
birthday
!" Who can resist that? (not even James could say no)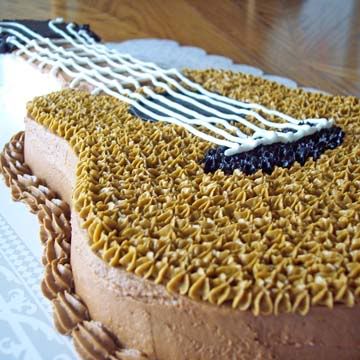 He doesn't seem to be into guitars as much lately though. I might need to be creative and come up with a mountain bike cake next year. Whew! That will be a doozy.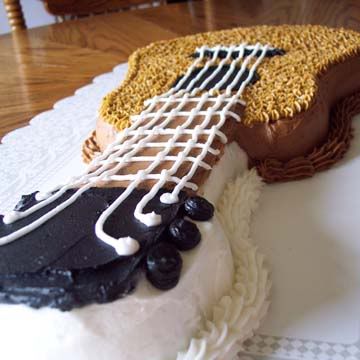 Regardless of all his fussing and fuming, James actually appeared to enjoy his cake. He ate it with smiles and grins.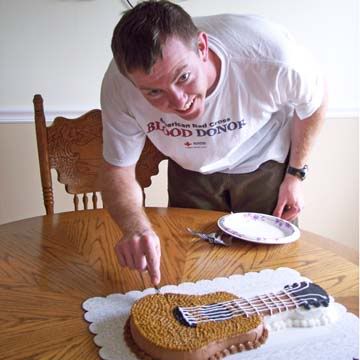 I am off now to a fun afternoon/evening at the yummiest amusement park created. Have a great weekend.