I mentioned in my post yesterday about our tea party so I thought I would post pictures today. It's been such a looong time since Chloe and I have enjoyed a tea party together so when I mentioned the idea to her a couple of days ago, she began galloping about the house with shouts of exclamation and joy. I knew it had been too long with that sort of response.
We invited many of Chloe's children. Girls only though. Elmo, Mickey Mouse and some of the other boys were exiled to the bedroom (per Chloe's mandate).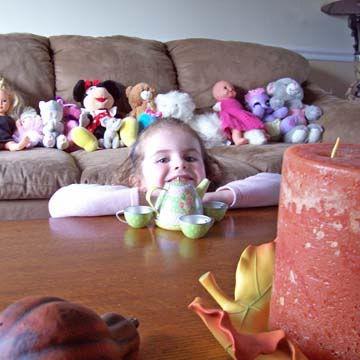 Chloe's mothering instincts reigned supreme. Her large brood was the most well-behaved group of children at a tea party I have ever seen.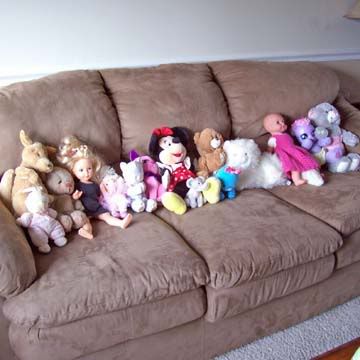 Chloe used her tea set she received for Christmas last year from my sister. Three of her "babies" were allowed to eat a piece. Chloe arranged for each "child" to eat her piece of cake by "pretending for her to eat it and us disappearing it into our mouths." Those were her exact words.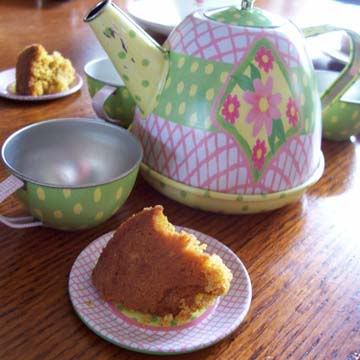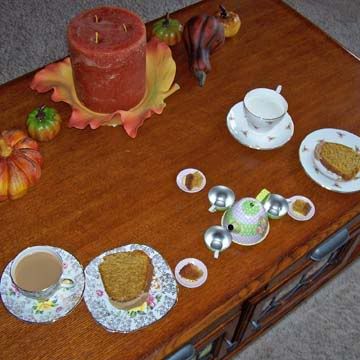 Ahhh...good times. Good times. I wonder why I've neglected these tea parties for as long as I have. I realized yesterday just how much I miss these precious times with my darling daughter. She grows so fast and I don't want to miss a single moment.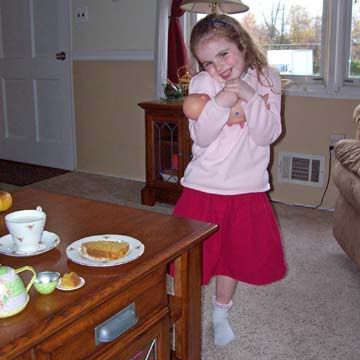 I am off now to lunch, shower and grocery shop. I am out of butter which we desperately need to ice some cookies Chloe baked this week. She has been longing to finish these up so we can partake of a second tea party. (They were intended for the first tea party but alas, when I opened the fridge there was not a drop of butter. -I felt a bit like Old Mother Hubbard.-) So we shall purchase said butter (along with our other weekly supplies) and ice our cookies this afternoon.
Have a sensational afternoon and follow it up with a delightful evening. Spend a few minutes with your children today doing something that causes them to grin from ear to ear. You won't regret it.