Nope. I don't think so. I love cake. I love it more than most anything on the planet. I love it more than shrimp. I love it more than apple cider. I may even love it more than Skittles...although there is a time and place for Skittles and when it is time, nothing else comes close.
Anyways, back to my cake affair. My love of cake generated the exponential growth of cake decorating the past couple of years. So much so that I catch myself begging people to allow me the privilege of baking cakes for them. Yes, I actually beseech people to indulge my cake infatuation. Sad, but true. (I just love cake!)
Can you imagine my excitement when a dear friend of mine took me up on my offer? And not for her six year old son, either. Uh-uh. This request was for her
husband
. A lover of baseball. I happily dug out my sport ball cake pan and decorated him a baseball cake.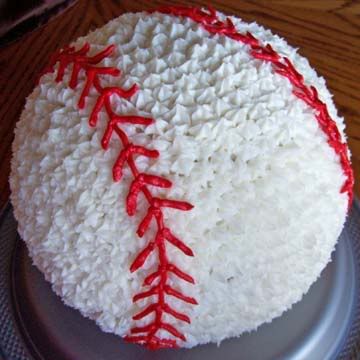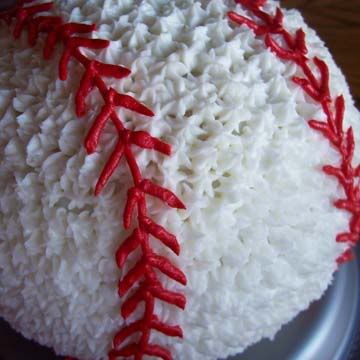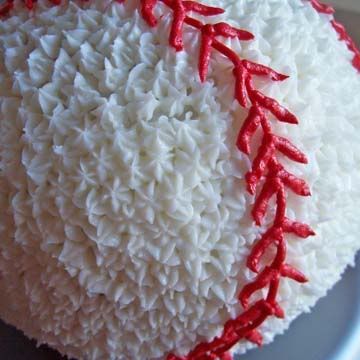 I think I shall divulge a dirty little secret of mine. Brace yourselves. Are you ready? (this one is a doozy so I admonish you to really and truly brace yourself with something...a chair...maybe hold onto the desk. And by all means set the coffee cup down before reading further.)
My secret?
I use a cake mix when I decorate cakes.
Whew! What a relief to finally say that. And yes...you read that right. I use a cake mix when decorating cakes. But that is
IT
! I promise you. I need "from scratch cakes" when they are for eating (and not merely pleasurable viewing). But when I spend hours decorating cakes, I need to cut the time down somewhere so that is where it happens. The cake mix.
This week I felt the need to bake something "Autumnish" but not ho hum-ish. You know? I wanted something pumpkin but not pumpkin pie. Catch my drift? Sadly, I did not own half the supplies for the desserts I salivated over, so I settled for a Pumpkin Spice Cake with Brown Sugar Glaze (from my Better Baking cookbook).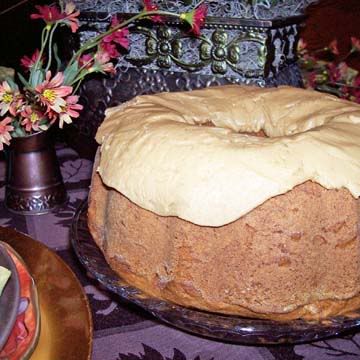 I hesitated showing you this delicious cake because I remain a little unsure whether or not the glaze is supposed to look like that. Typically when I see the word "glaze" in regards to frosting or icing on a cake, I picture a runny, liquid substance that flows down the sides of the cake. I had to pat this "glaze" down with my fingers. Something amiss, perhaps?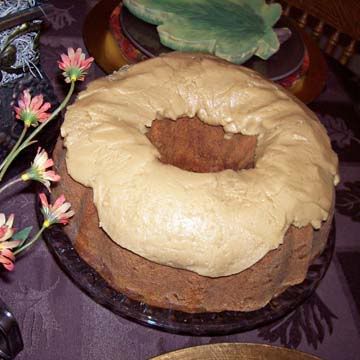 But I didn't let that stop me from eating the cake. Chloe and I had a tea party with all her dolls and bears today during which we
devoured
nibbled some cake. I will have to share the pictures with you tomorrow. Have a happy night!