Chloe begged for fall to arrive the entire summer. And while I didn't really understand why she felt this way, I completely agreed. Well, as Autumn drew near, she began to mention her desire to catch a leaf. Okay. Now I understood. But where did this desire come from? I don't really know. Who can ever know how ideas enter a five year old's mind?
Anyways, my plans for a big celebration for the first day of fall...well...fell. We barely had time to make it outside to walk in the leaves that day. So, last week, I took Chloe out for her promised leaf catching day. She enjoyed it so thoroughly that I expect this will become a yearly tradition.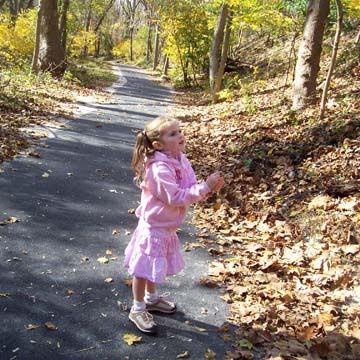 We even saw a few fairy dwellings while out and about in our woodlands. We stopped to watch the river roll by. We caught a caterpillar and made a little home for him with stones.
I love fall! How about you?
(P.S. Leaf catching is much harder than it would seem. I only caught one leaf and poor, dear Chloe failed to catch any. But you wouldn't have noticed with all the giggles and and laughter that filled those woods that day.)