After perusing one of my favorite blogs for a few weeks, I finally allowed myself the privilege of decorating my kitchen table for fall. Now every year, mind you, I pull out my "thanksgiving tote" and put the meager adornments around my sparse living room...but this year, I longed for something with a little more pizazz. I salivated over the breathtaking Tablescapes found on
Stone Gable blog
. I admired each photograph and dreamed of creating my very own extraordinary Tablescape. I splurged yesterday and purchased the necessary supplies to add to my own scant collection and went to work.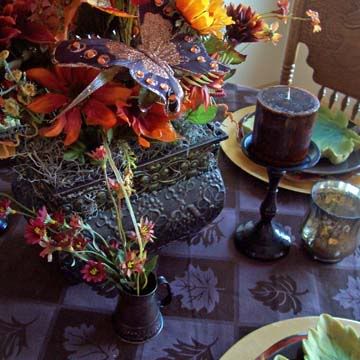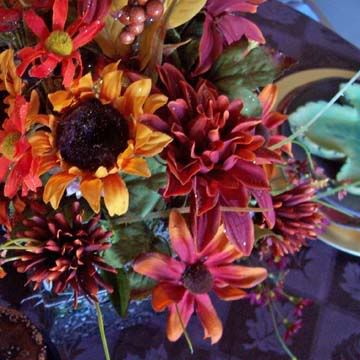 I created the centerpiece from scratch. The old centerpiece which I have set out of the past five years just didn't possess the same sparkle as it did when I first made it. This new one adds a bit more presence to the table.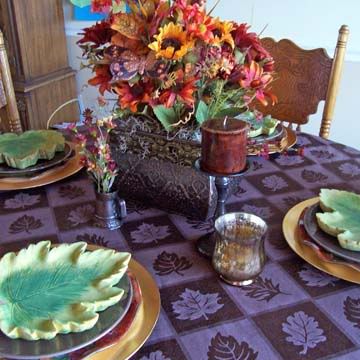 I tucked in a butterfly I found for $.29 at Micheals.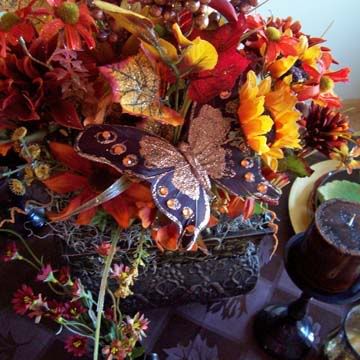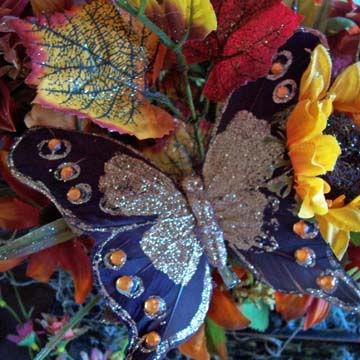 These little cans I found at Micheals for $1.49 add a touch of whimsy to the table. I filled them with silk "wild daisies" for a fresh picked look.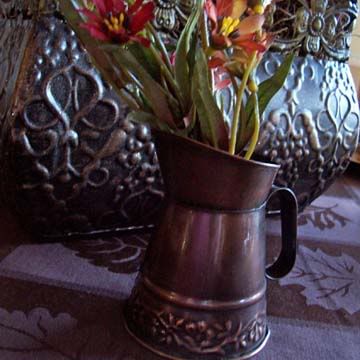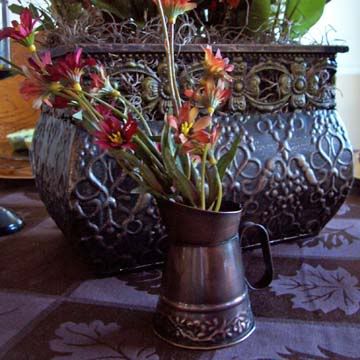 The big idea I just had to try out was plate stacking. I needed plates, so I found the perfect ones at Home Goods and stacked away. (It took a while to find the right combination of plates...and also to find four of the same kind.)
I love my fall table. Now I just need silverware, napkins and cups of some sort. Oh...and some company over for a meal.