I believe I have a new addiction. Hair bows. Okay. So, I already possessed an infatuation with hair bows, but now that infatuation has risen to the realms of obsession. Seriously though. I purchased an e-book a few months ago to teach myself how to create those giant hair bows you see in the Boutiques for upwards of $10 or more. Little did I know how incredibly simple it is to fashion these stunning pieces of girlhood perfection.
So, as you can well imagine, I have set myself to busily manufacturing as many of these gorgeous bows as will fit in Chloe's bedroom. (We may need to declutter serious amounts of toys to make more room for hair bows.)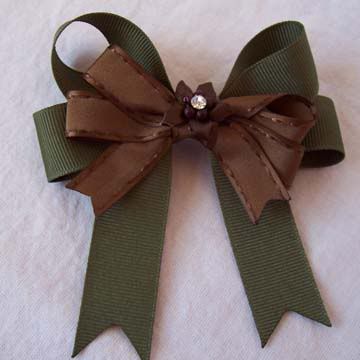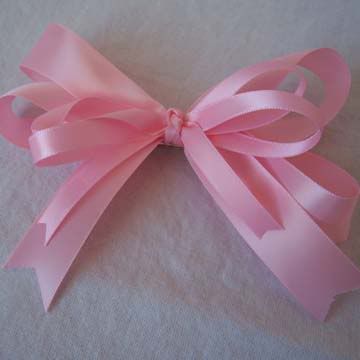 After practicing a few times making the very simple bows, I moved on to the mutli-layered bows.
GORGEOUS!!!
I cannot believe how incredibly easy these bows are to make. The directions in the e-book, complete with step by step photographs, make these bows effortless to fashion. Even these complex looking bows were broken down into small and manageable steps.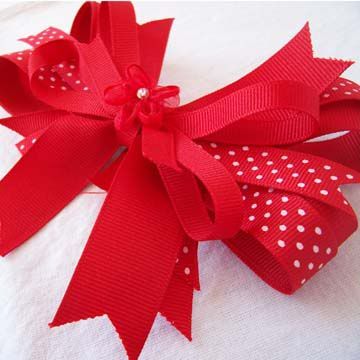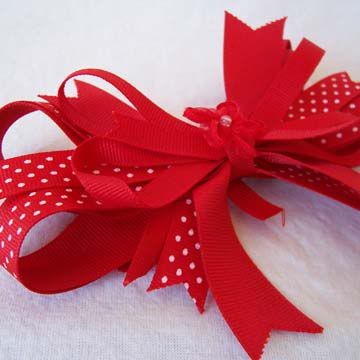 My favorite bow to date would have to be this blue and brown bow. I attached one of Chloe's favorite buttons from my stash to the center of the bow. Oh, the delight that filled her eyes when she gazed at this bow. She gasped and made a few unintelligible exclamations (which I honestly believe were filled with thrill and joy).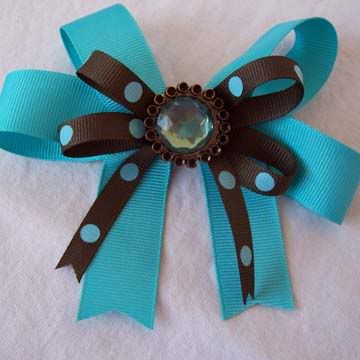 If you feel inclined to create you own hairbows, I highly recommend you check out
this How To Make Hair Bows e-book
from
Sweet Baby Bowtique
. You will not be disappointed.