Friday I whipped up some of these fabric flowers from
this tutorial
. These are super easy and so adorable. My plan is to incorporate them into Chloe's new bedroom design.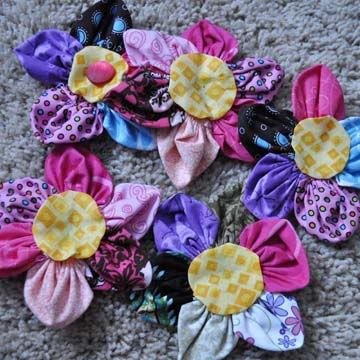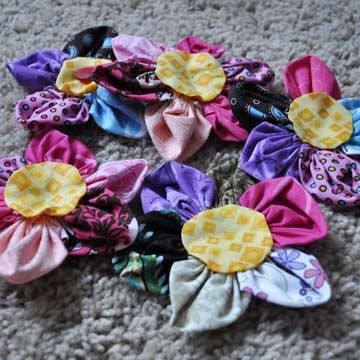 Chloe asked for her new room to be bright colors and she wants flowers. She loves flowers. (which makes me wonder why she didn't ask for a flower birthday party this year. Weird, eh?) Anyways, I found
this tutorial
over on
Pink Paper Peppermints
and knew immediately they were just the thing I needed to adorn Chloe's wall. Yes. You read that right. These flowers will drift down Chloe's wall as if the wind has blown them across her room.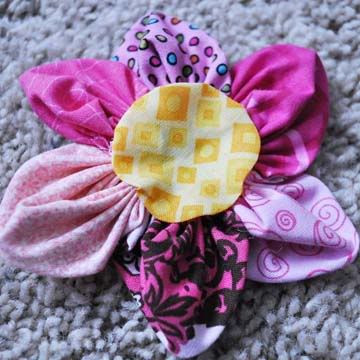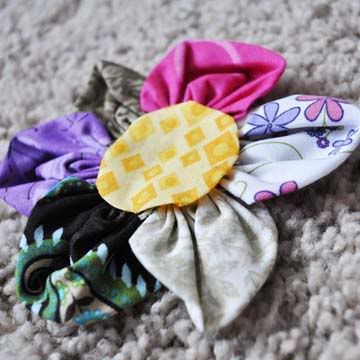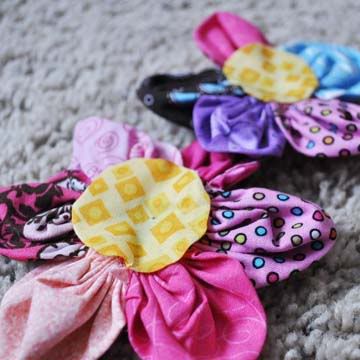 I needed some other bright colors though as most of the fabric in my scrap stash is pink. Hmmmm...wonder why.... *chuckle* So, I ran out today and picked up some other colors which I will fashion into flowers on another creative day. Ohhh...I can't wait to get this room finished. And I only just started. I've been storing up ideas for it for a few months and I am just now beginning to start all the projects. (she wants this room for her birthday) So, be prepared to see many more bright, colorful and super girly projects coming up in the near future.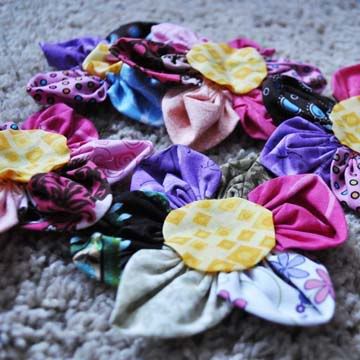 I am off to measure the kitchen for new cabinets, eat a delicious
taco casserole
and then it is off to Lowe's to order my brand spanking new kitchen. Wooo Hooo! This is going to be a busy spring!!! I must remember to create something this evening. While out this afternoon, I picked up some bright yarns with
this pillow
in mind.
I am also loving what my friend Sarah did with a potholder pattern. Check out the
pillow she is making
. I am thinking of doing the same thing. I have so many more delightful projects and ideas tumbling about in my head but those will have to wait for some future posts. I am beginning to smell that casserole and I must quiet the rumbling of my tummy. Have a wonderful rest of your weekend.