Tuesday I ventured away from my recent sewing trend and painted glass with Chloe. (Art class for homeschooling) I just couldn't resist joining her in the fun. Day 16.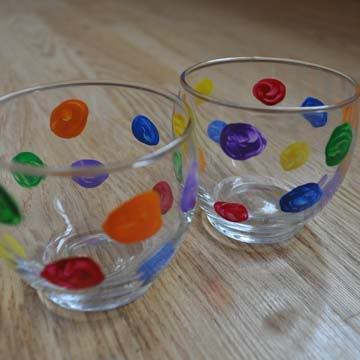 We used glass paint and now are waiting a few days for the paint to cure before we varnish it onto the glass. I will have to get a post up on the homeschool blog to show you what Chloe painted.
I was thinking that I should go back and get more of these candle holders and paint red and pink hearts on them. Then I could scatter them across the coffee table and set little tealights in them for Valentine's Day.