Life is worth celebrating, don't you think? I love finding different things in every day life to celebrate. I believe God loves celebrating too. He was always commanding those Israelites to feast and sing and dance and celebrate for all kinds of things. They celebrated to remember where they came from. They celebrated to remember God and all that He had done for them. They celebrated to honor God and bring glory to His name.
Well, yesterday God finally gifted us with snow. Oh how excited my family was. (mostly James and Chloe but I could see a celebration opportunity before me so I was happy too.) I made the executive decision last night as sole academic instructor and vice-principal of
Journey to Ladyship
that if James was issued a code red today, we would skip school. Snow Day. Well, wouldn't you know it, but he was issued a code of another color. (I forget what color that would be...this is the military we are talking about and they have codes and acronyms for everything under the sun - and probably the sun itself) Anyways, this particular color code meant a delayed workday. Noon. Now how I can make Chloe "do school" while James is home and then play in the snow after he heads to work? Not going to happen. So, we took the day off anyway.
We celebrated snow today. While James and Chloe played outside, I took some pictures and prepared to make some snowflake cookies. Day 18.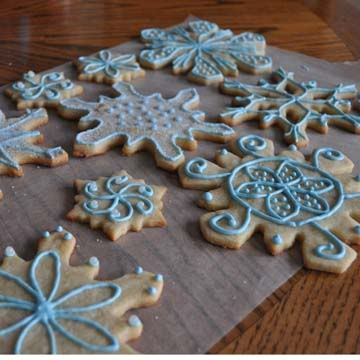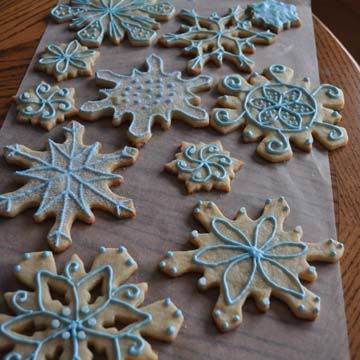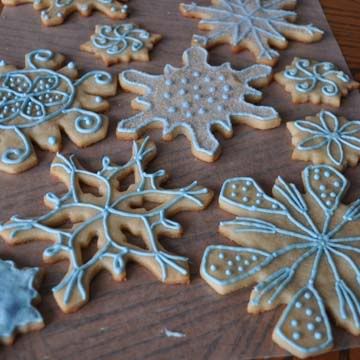 Now you may be thinking, "How could someone eat those?"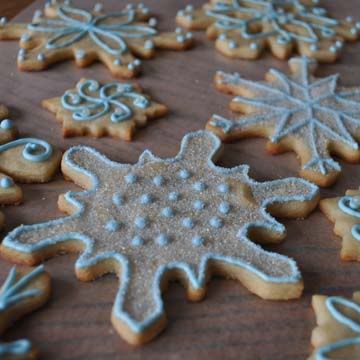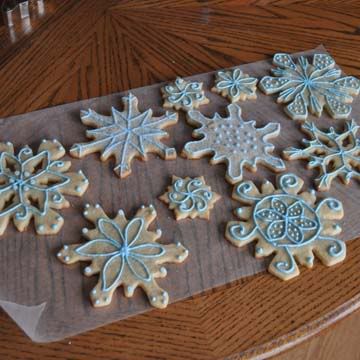 Let me assure you, they will be eaten. Mostly by me, no less. No cookie will be wasted for artistry sake. Cookies were meant to be eaten no matter how beautiful they appear.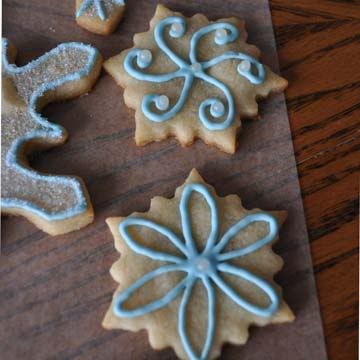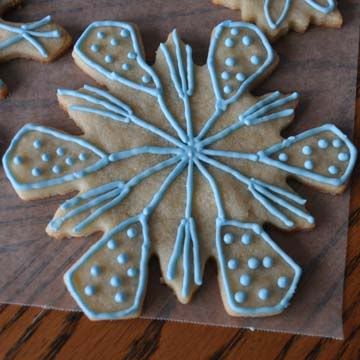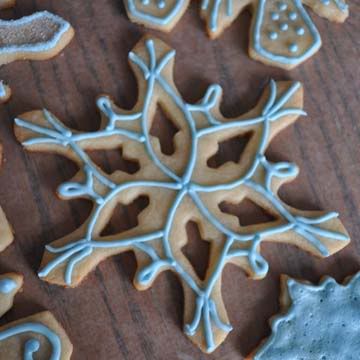 Honestly though...I didn't think I had this in me. Who knew? Cookie decorating?
And it was FUN! And creative! I really had a party in the kitchen making these. It was, however, time consuming. Very and extremely time consuming. 5 hours worth of time for those few cookies (and a few sharks but those will have to wait for another post because they pertain to a totally different topic of much excitement).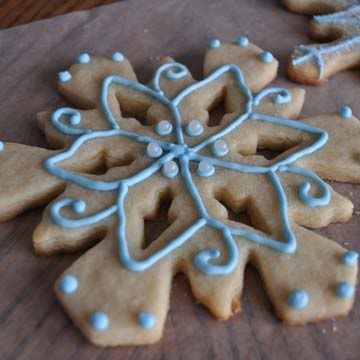 I must now attend to a sugar coated kitchen before spending time with my darling little girl. We have a clubhouse to color tonight.