I checked out this
Betty Crocker Decorating Cakes and Cupcakes
book from the library and I just couldn't resist making these adorable little coupe cars this week. Chloe and I spent some time looking through the book, trying to decide which of the many charming cakes we would make. I couldn't get over these coupe cars so we made them. (Next week Chloe would like me to attempt the white, fluffy cat cake.)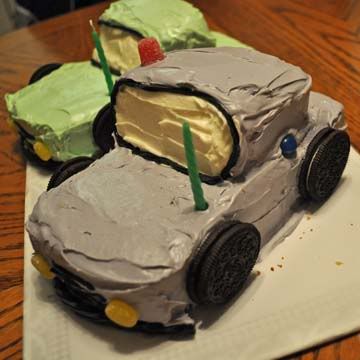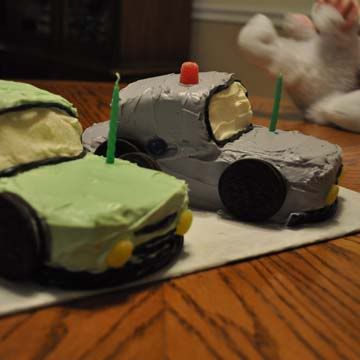 I opted for quickness rather than taste on these cakes so I used a cake mix and canned frosting. I was able to get these done in one evening.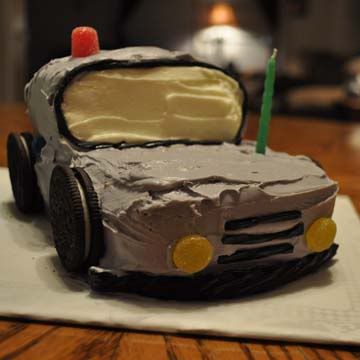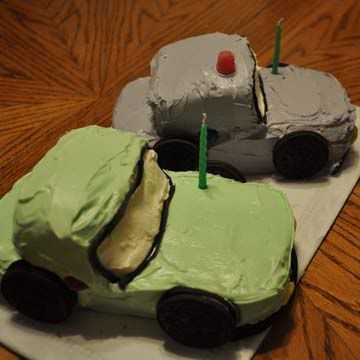 Aren't they just darling? If I had taken more time, I would have spread the icing a bit smoother, but we were in a bit of a rush because bedtime was drawing near and Chloe desperately wanted her dessert for the evening.
It is time for school (yes, school on Saturday...horrible mother that I am) and then we get to attend a birthday party at a bowling alley today. Hooray! I love birthday parties! Have a delightful weekend!