I really need to find a more creative title for these creativity posts. Maybe I should just use the name of what it is that I made for the title...
Anyway, Tuesday night I whipped up a little reddish flower for the hat I crocheted Monday. I love how it looks against the charcoal color of the hat. So sophisticated. Day 9 of 365.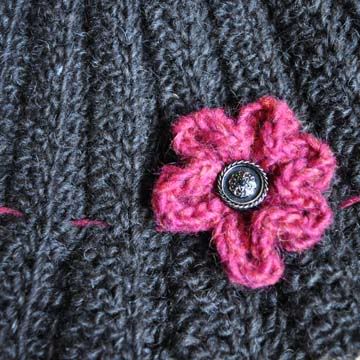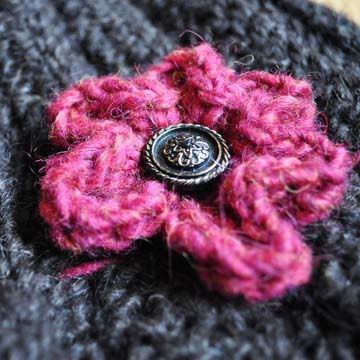 Don't you just love that button? I think it was meant to be part of this hat. I am so thankful I have a small stash of vintage buttons so I can find the perfect button for whatever project I have.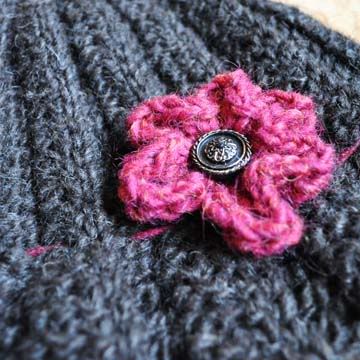 Yesterday I made the decision to take my sewing to the next level. Or actually jump a few levels...quite a few, for that matter. A couple of years ago, I purchased this book.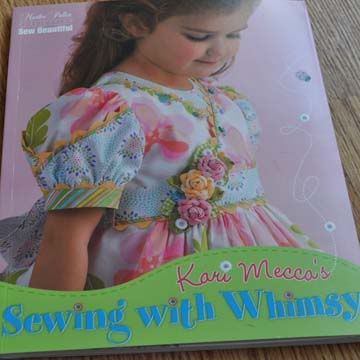 The dress on the cover was all I needed to see to push me over the edge and add the book to my bookshelf. I adore that dress. I have drooled all over the picture of that dress. Have I gotten around to making that dress? No. The closest I have gotten was to make a few rickrack flowers from this book to embellish another dress I made about two years ago.
What gives? Well, last year I was on my mission to cut my sewing/craft room stash in half. I accomplished that goal and so much more by the end of the year. But with such a goal in mind, I couldn't very well justify the purchase of all the supplies necessary to create that dress.
Not any more. I went out yesterday and bought the very things I needed. Beads, rickrack, ribbons and thread. Most importantly, I allowed Chloe to chose the fabric. And wouldn't you know it but Joann's was displaying Tutti Frutti right near the front door. Oh how I love the vibrant colors of this fabric line. Absolutely perfect for a bright birthday dress for Chloe.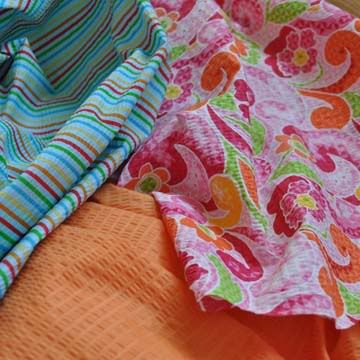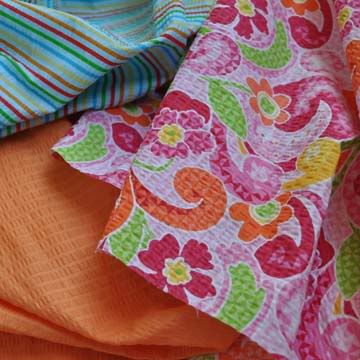 Last night I sat down and got busy folding the rickrack roses and leaves to create the pin for the front of the dress. Oh how fun! I love these rickrack roses...and the daisies, which will look darling with brightly colored beads in the centers. Day 10 of 365.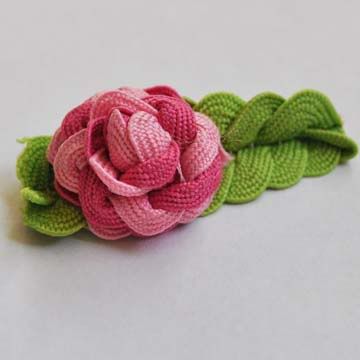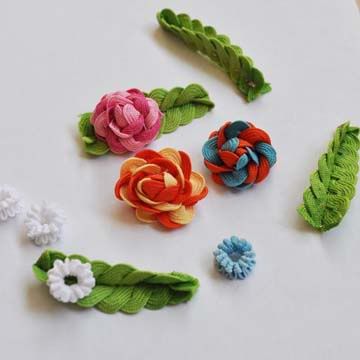 Tonight I plan on working on another small project for another bigger project. It involves crocheting an applique, but that is the only hint I will give you. More on that topic tomorrow! I will just say that I am working on this dress project and another fun project simultaneously. I am finding this creativity challenge to be just the thing I needed to get my creative juices flowing once again. I have been inspired. I can't wait to see how far this will take me by the end of the year. Once again, I am having fun creating things. And that is something I lost a while back and have sorely missed. FUN!