My crocheted dishcloths are so old and gross. I've had them for a few years now and every time I get a clean one out I think to myself, "I need to crochet some new ones." I never get around to it though. It's one of those things I just don't think about until I need to use one.
Well, anyhow, I ran out the other night after dinner to pick up a few balls of Lily Sugar'n Cream so I could crochet some bright and cheery dishcloths for my kitchen. I am in need of some bright colors too. Something that makes me smile while I wash my dishes. I found the perfect pattern and the perfect colors.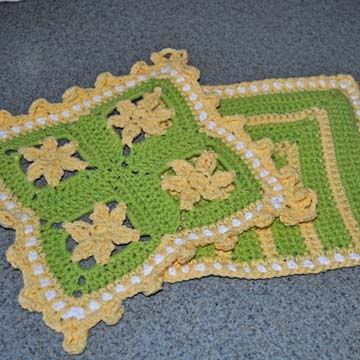 Don't those colors just make you smile? They sure make me happy. I can't wait to use them.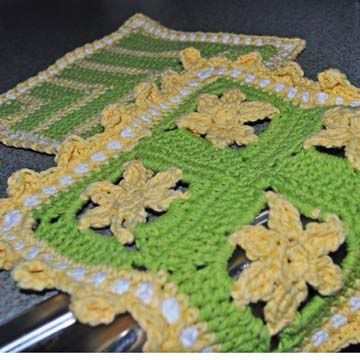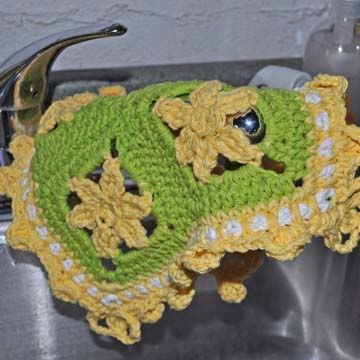 I used Lily Sugar'n Cream yarn in hot green, yellow and white for the dishcloths and also their Daffodil Pattern on
their website
. You have to sign up to view it though. I saw it
here
on ravelry first.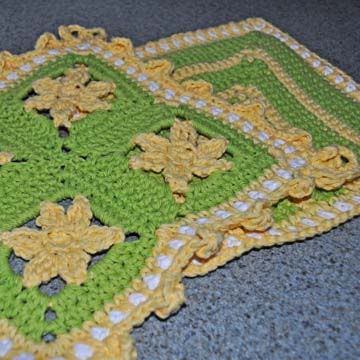 As you can probably see, I have yet to figure out how to use my new camera. I just can't seem to figure it out on my own. James mentioned sending to me to a class or something so hopefully that will happen soon. I am dying to take some good quality photographs. And now I must be off. Awanas starts for the new year tonight. Chloe should be able to finish her book tonight and so we are super de duperly excited. Have a wonderful Friday evening.