For lack of anything better to do on New Year's day, we decided to head to the local bowling alley. What a great idea! I think we may have found a new New Year tradition.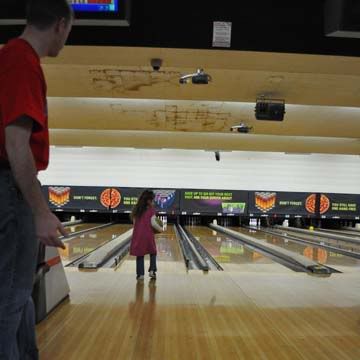 I score 142. That's my best score ever. EVER! I was so excited! James scored 144. Can you believe it? I came so close to beating him! Maybe we should go bowling more often.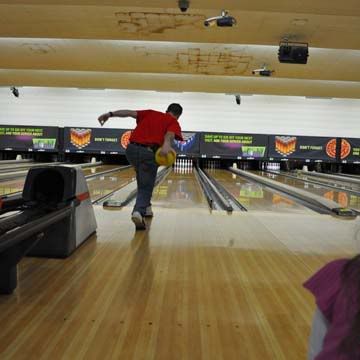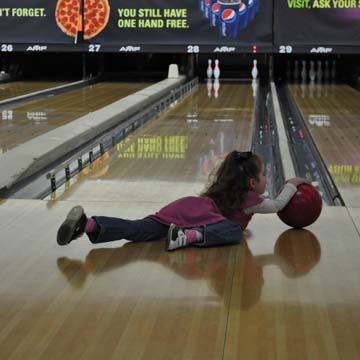 What do you all do for New Year's? I would love to hear about your family's traditions.