Saturday I needed new projects. I rushed out to Joann's for an hour to pick up some supplies. We headed to our kitchen cabinet appointment after which I came home close to tears at the cost of a simple kitchen remodel. ($12,000 just for cabinets) I desperately needed a bright and cheery project to bring a smile to my face.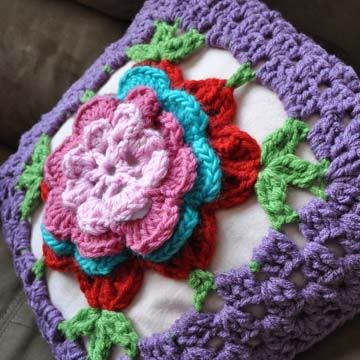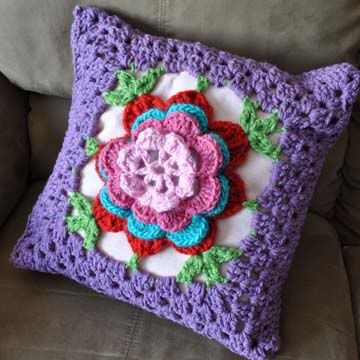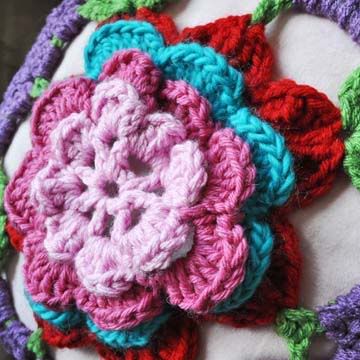 This brightly colored flower pillow certainly fit the bill. I made this for Chloe's new "bright" bedroom. We decided on a flower/garden type theme. I can't wait to show you more projects as they are created. We will start painting next week, hopefully.
Anyways, this pillow was made with an assortment of yarns. From Red Heart Super Saver to Vanna White Baby to Bernat Satin. Chloe and I picked whatever bright colors we saw and liked together.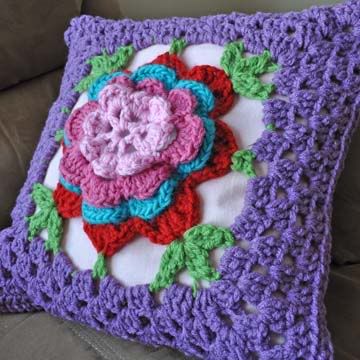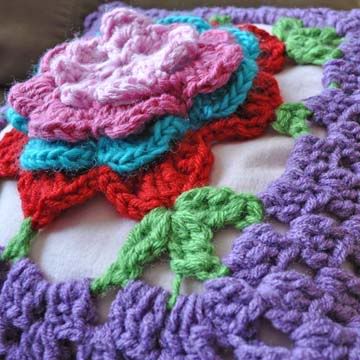 I love the colors stacked together. Don't you? So bight and girly. I found this
Afghan Reincarnation
pattern on
ravelry
and knew it would be just the pillow for Chloe's bed. I plan on adding many more pillows too. I thought that would be fun for Chloe to have a plethora of pillows to lounge around on while she reads books or colors or draws or what-have-you.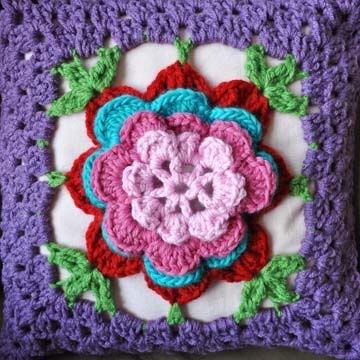 Now I must be off to play with fondant. I will try to catch up on my creative posts later this evening. I have so much to show you and there just isn't quite enough time in the day to do that. Have a fabulous afternoon and evening.