Wednesday's creativity took much longer than I anticipated. 9 hours total. Sheesh! Who knew playing with fondant could take that long? Well, I did have a thousand flowers to cut out. Okay, not quite a thousand...but still quite a few, none-the-less.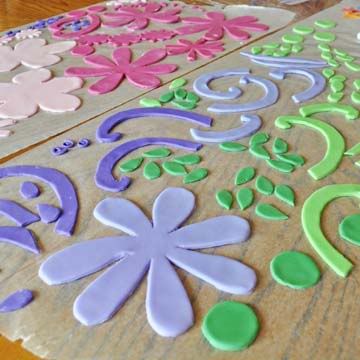 I did have fun mixing the colors to get them just right and rolling the fondant out. Cutting? Not so much fun...but I love how these turned out and I can't wait to bake and assemble the cake today.
Part of what took so long was all the little details I needed.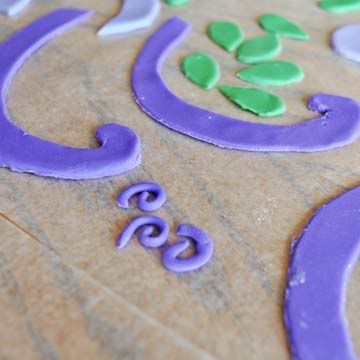 Since I had all my coloring gels and fondant rollers and supplies out, I figured I might as well prepare ahead of time for my super bowl cake I plan to make.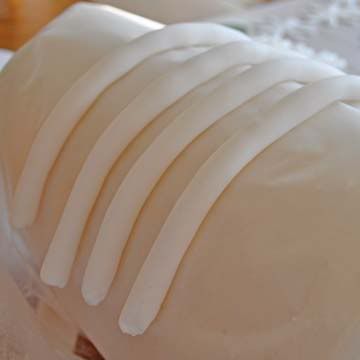 That is fondant rolled snake-like and hung over my pitcher to dry. You will see what that will be in a few days. But check this out. I am super excited about this...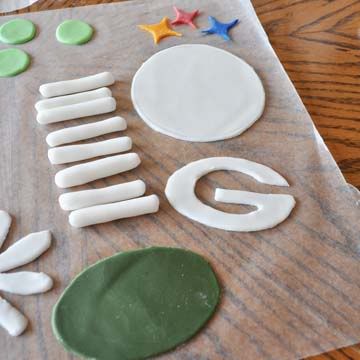 I think I should inject a TA-DA! here for that is how I feel when I look at these pieces.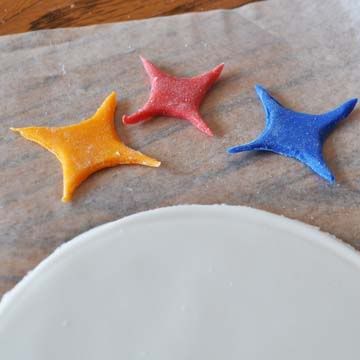 I do believe I am falling in love with fondant! Now I really must get these cakes baked and decorated. The baby shower is first thing in the morning. I better get busy.