Wow! Am I behind or what? I have 7 whole days of posting to catch up with. Thank goodness I've been writing down what I've made each day so I won't forget when it comes time to show you all. Where does the time go? I have no idea.
Anyways, last Thursday I knit a baby hat for my dear pregnant friend. I couldn't find a yummy pink yarn that I liked so I opted for purple. I think I shocked most at the shower since everyone knows how much I adore the color pink, especially for baby girls.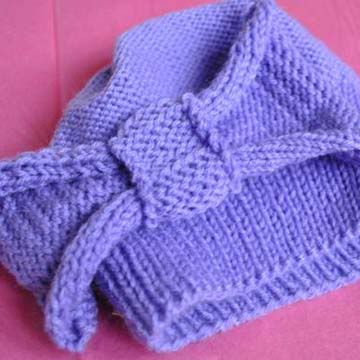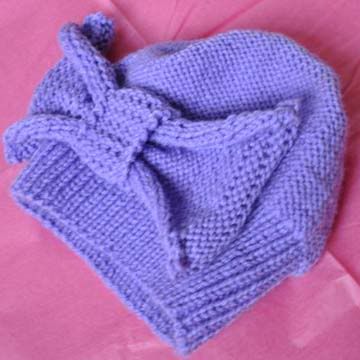 I found this pattern on ravelry. It's called the
Isabella Bonnet
. What caught my eye was the giant bow across the side. I loved it. Unfortunately, something went wrong in the construction process. My bow turned out giant and I stopped knitting at 8" instead of the 10" the pattern called for. Sigh. Also, my tacking down of the bow was not the best job. I couldn't quite tack it in the right places to make the bow look nice. Oh well. The hat looks adorable anyways.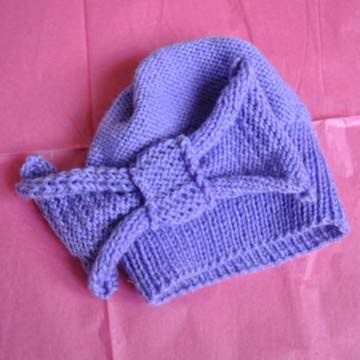 I'll show you another picture of the hat I took on my bare floor since this shows the color of purple a bit better than with the bright pink background.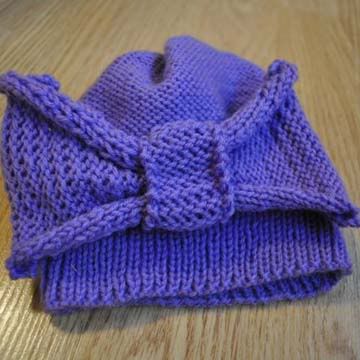 I knit this hat in a knit stitch and then turned the hat inside out. The pattern called for the purl stitch but I just couldn't fathom sitting there purling the entire thing. I also found some 9" circulars at my lys which I used to knit it. Man these needles are tiny. It took a bit of getting used to, but as you all know...I am infatuated with all things tiny.
Now I am off to edit some cake pictures since I know you all have been sitting on pins and needles all week waiting to see the end result of all my labor last week.