Last Saturday morning, bright and early, I headed out in the rain to my dear friend's baby shower with the Vera Bradley cake. I spent a majority of my time at the baby shower snapping photographs, trying to capture quality shots for Beth to remember her shower by. Lighting was terrible and since I am not a lighting expert, I had no idea how to remedy the situation. Several times I was forced to use my flash but once it started giving off a terrible smell, I quit.
I came up with a few staged snapshots of various delicacies and utensils and such. I had to alter the coloring in photoshop elements to make them presentable. I am still not completely happy with them, but oh well. I tried...and that, in itself, is creativity, is it not?
Delicious cookies. I wish I could flood my cookies like that. I need some practice. More shark cookies coming up very soon this week.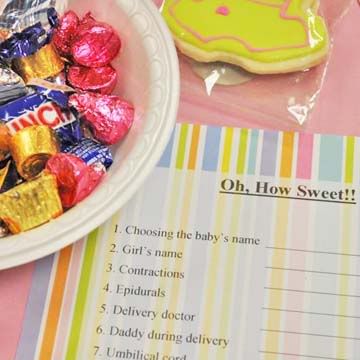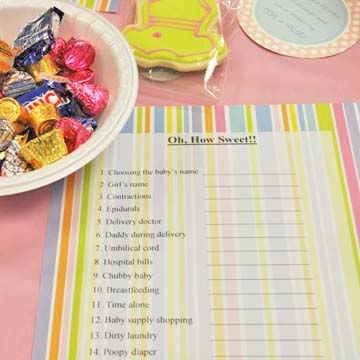 This was a fun little baby shower game we played. Much better than eating baby food or changing diapers filled with mustard. Any game involving chocolate wins every time.
Now I did not make this banner of the baby's name, but I had to photograph it anyways. Such a darling idea. I love it. I am thinking about incorporating something like this in Chloe's new bedroom. Anyways, James and I are building a bed today so I need to pop off and run along. I will try to catch up with a few more posts on my next coffee break. Building a bed takes a long time. We will have many more coffee breaks.