So, I may have mentioned a time or two (though I am a little unsure, at this point, what I have mentioned on my blog) that we are creating a new bedroom for Chloe. She has been begging for a new bedroom for a few months now and her ideal timeframe would be her birthday. To be more specific, she requested a new bed for her birthday. So, I am taking this opportunity to move her back into the larger of the two spare bedrooms. Last Wednesday we started painting the walls in her new room.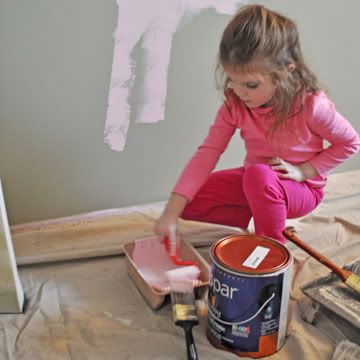 Now some of you might be thinking to yourselves "That isn't really all that creative? You're just painting walls". Well, I happen to disagree with you on that point. You see, the process of transforming this room into a fairytale garden is indeed creative. We spent time choosing the bedspread and the color/flower theme. We also spent time perusing the paint chips at Lowe's, selecting the perfect shade of pink for her walls. Now, slapping the paint on the walls might not be considered "creative" but it is a part of the process so I am including it into my 365 Days of Creativity.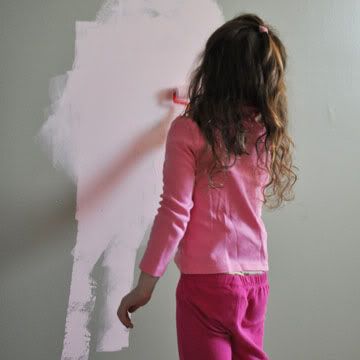 Fairytale Pink. That's the name of this paint color. So perfect for our Fairytale Garden.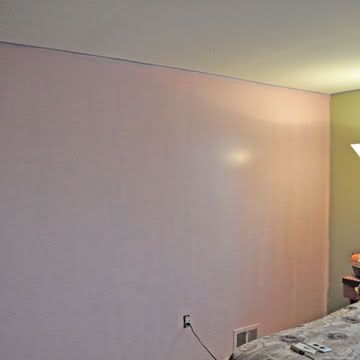 It's about the same color as the background to this here blog and my website. I love this color! The furniture in the room will be white. The accessories with be a palette of bright colors. Turquoise, Lime, Lemon, Orange, Fuchsia, Purple. Ohhhhh....a fairytale dream!
If I have time, I plan on adding a second coat of paint today. I can still see my sage green showing through the pink. I am off now so I can get busy again. I will try to write up another couple of posts tonight so I can get you all caught up on my creativity this week.