I just realized as I was typing the title to this post that I have been creative every day for a month. Woo Hoo! Only 11 more months to go. It's a bit interesting to see where this challenge is taking me. I didn't think I could come up with enough small projects to fill a month, let alone a year...and yet here I am, 33 days in and projects still lined up for at least a week. Now if only I could get caught up with writing about these projects, that would be an accomplishment. I am so excited to show you what I made today, but I have other things that I must talk about first.
Project 33 was sort of an experiment. I tried my hand out at some tissue paper flowers.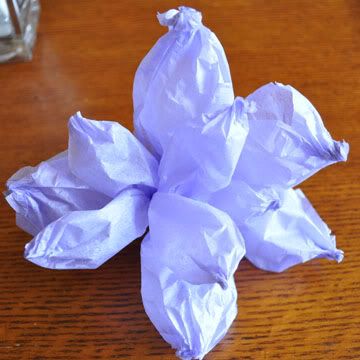 I debated showing this project, but then quickly realized that if I did not I would have nothing to show for day 33. Schucks. Then I decided that showing a failed project might be the best thing to do. Not everything we do works out like we anticipated. Sometimes things fail. Like my tissue paper flower. It looks so sad.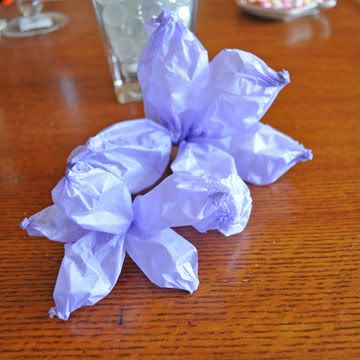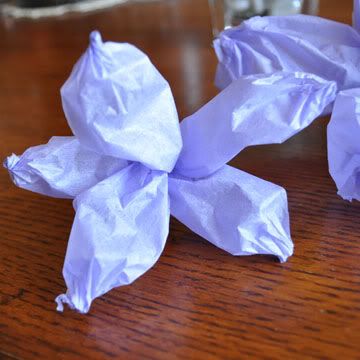 I look at my pitiful flower and think, "poop". I don't like it at all. And I don't know how to make it better...so it might find its way into the garbage pretty quickly.
Anyways, I was unable to run to the store due to dear James taking the key to my vehicle with him to work, thus leaving me stranded. But have no fear! The sharks have eyeballs. More on that coming soon.