So, where were we when I last left you? Day 34 I believe. Which means I must begin with Day 35. Sunday. A week and a half ago Sunday. (has it really been that long? Sheesh!)
Day 35 - The Heart Garland.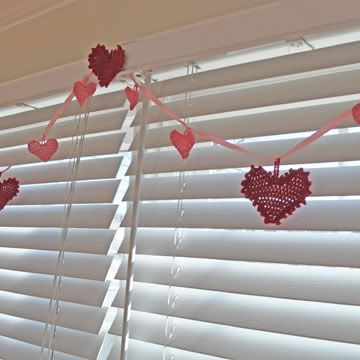 I took all the crocheted hearts I made the previous week, wove in the ends and strung them along a length of baby pink ribbon. I tied the ribbon in a knot around the loop on each heart, spacing them just so...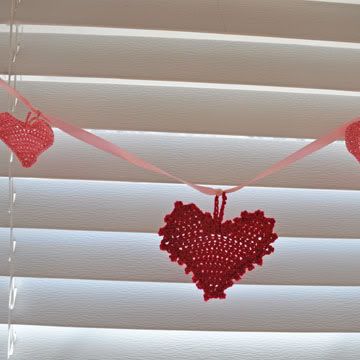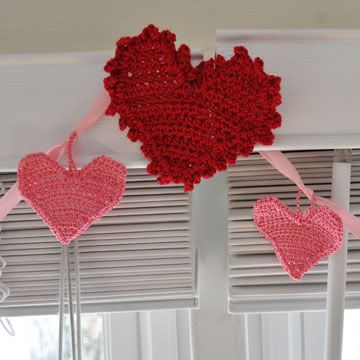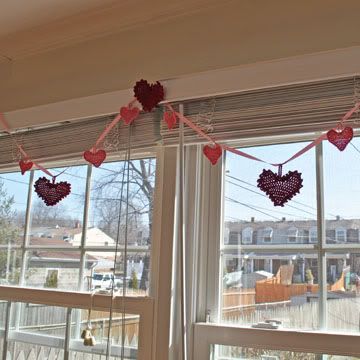 Not my most favorite project, but I kind of like it in its own way. It's different from most everything I've made in my life. I don't recall ever having crocheted a garland before. I quite like it.