Now presenting, for your ogling pleasure, my Valentine Tablescape.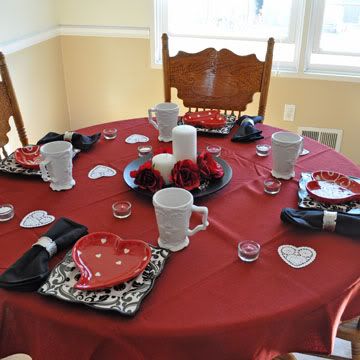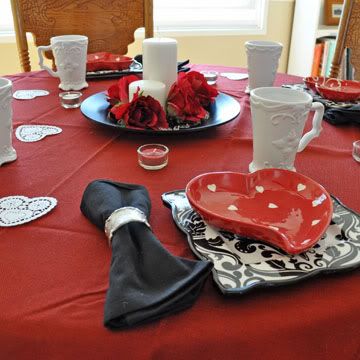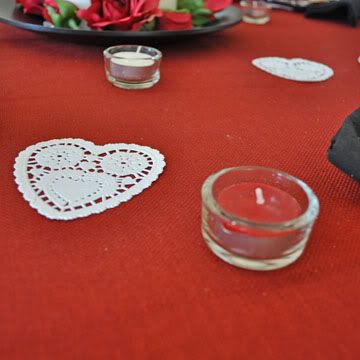 I felt rather giddy when gathering the various ingredients for this tablescape. I fell in head over heels in love with these heart shaped plates.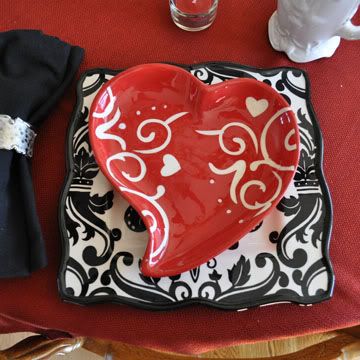 It took me a while, but I finally found the perfect black and white plates to create a harmonious background for my hearts. I also splurged and bought some napkin rings. I realized during my last tablescape creation that I do not own a single napkin ring and decided then and there that I would purchase some for my next table decor fabrication.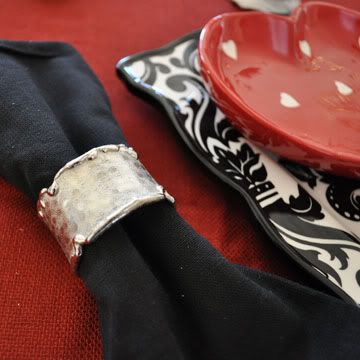 Once I selected the plates, the rest of the table took came together harmoniously on its own. Red, black and white. How elegant and romantic! I just needed roses.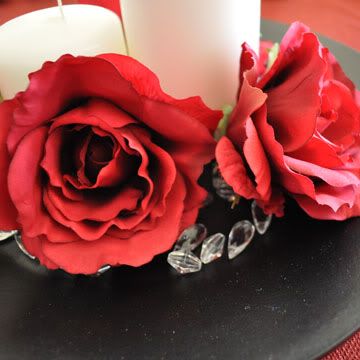 And candles.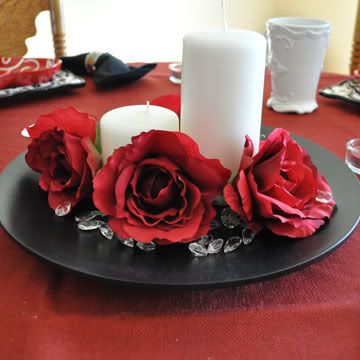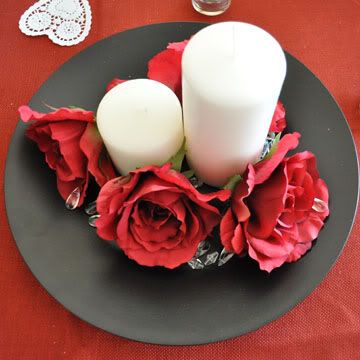 I thoroughly enjoyed putting all these elements together. James arrived home after a long day of work and appreciated the extra effort I put into creating this table for him on Valentine's Day. I think this is the most effort I have ever put into the holiday and I savored the gratifying feeling afterward.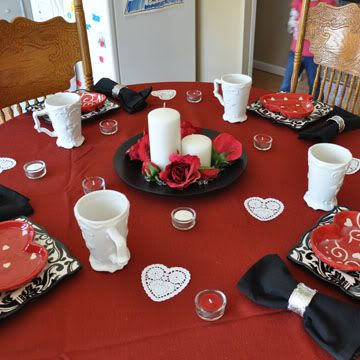 Next tablescape, however, I will iron the tablecloth.