Two days in one post. Yes, I need to catch up and these two days are related in a certain sort of way.
Hearts.
I don't know why I am being drawn to hearts this Valentine season. I am not normally a heart-sy kind of gal. I can appreciate them in certain places, but they just aren't "for me", if you know what I mean. So, why am I being inexplicably drawn to them this year? Hmmmmmmm....intriguing. But I have no time right now to explore that tangent. Right now I simply must show you the hearts I crocheted last Monday and Tuesday.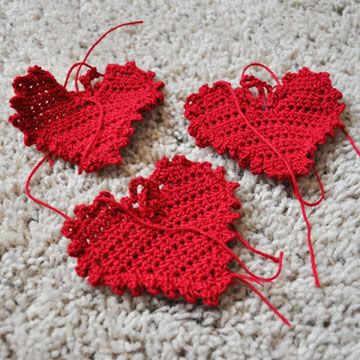 First up are more of these hearts crocheted with Red Heart Lustersheen. You may recall that I crocheted one of these hearts to attach to
Chloe's Valentine skirt
. (You can learn more about the pattern I used in that post.)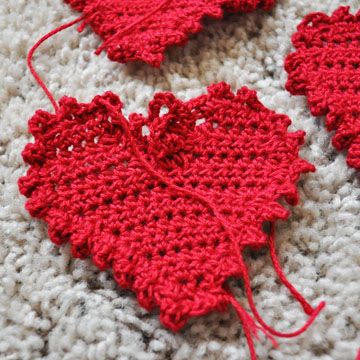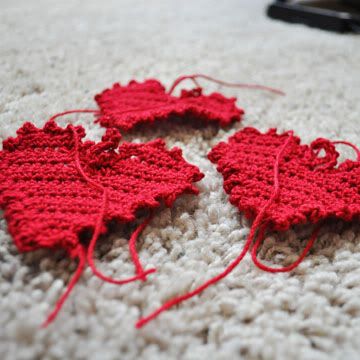 Last Tuesday (I just can't seem to get caught up...) I crocheted up some of the same hearts in thread. This time I didn't add the picot trim to the outer edge though.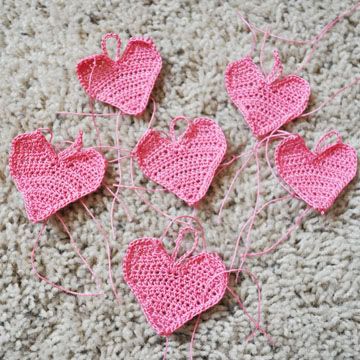 All of these hearts will serve a joint purpose, but more on that in another post once I get caught up.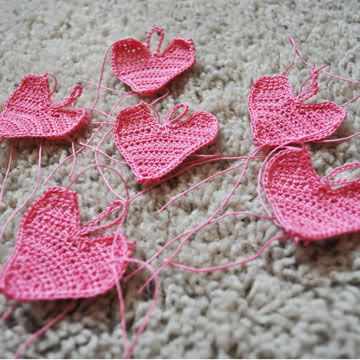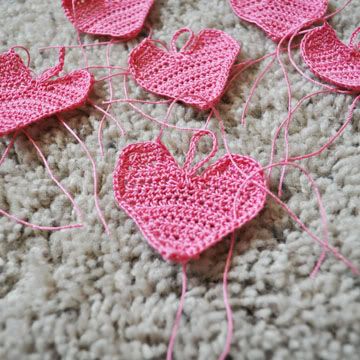 I am off now to edit photos and get another post typed up and then its time for more cleaning. We are taking a Sabbath Week from school this week so I can get caught up on cleaning and chores and personal projects. I also need some time to get ready for
THE PARTY
! which will take place March 12th.