I gathered with some good friends last Monday (President's Day)to scrapbook. Wheee! A whole day of paper crafting fun. I should have gotten an abundance of layouts completed, right? One would be inclined to think such a thing. But, if that idea entered your brain when thinking of my scrapbooking day, you would be dead wrong. For some reason, I could only manage to get 3 layouts done. And one of those layouts shouldn't even count as a layout because it was the very last page of my book. One page!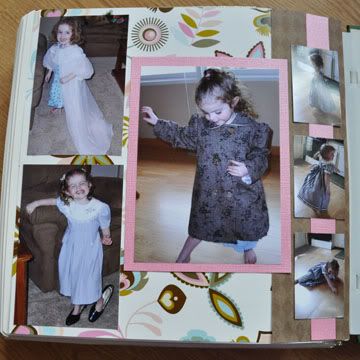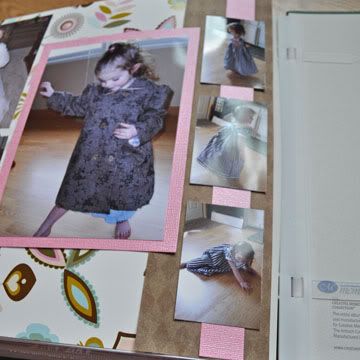 I just love the details of the background paper. I need to find some way of embellishing this page so as not to detract from the gorgeous paper.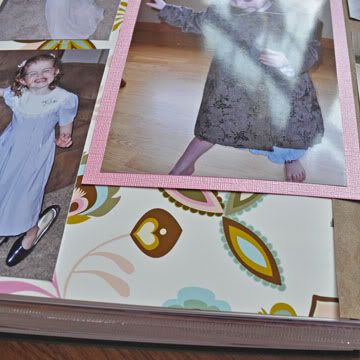 To make matters worse...these layouts aren't even complete. I haven't embellished them to my heart's content, nor have I started the
chore
undertaking of journaling. Oh well. I tried. I am learning that group scrapbooking efforts fall short with me. I cannot concentrate like I can at home. My creativity takes a back seat to my chatability. (like that new word I just made up?)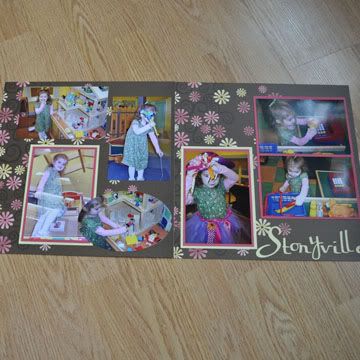 The problem with embellishing at a scrapbook function is that I am unable to lug my entire craft room to someone's house or church...or anywhere for that matter. And I USE my entire craft room while scrapbooking. I feel so limited while away from home.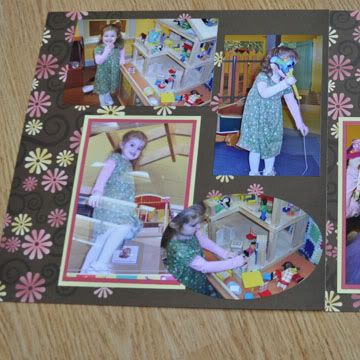 And this paper just happens to be so busy with flowers that anything I could think of while sitting there chatting with my friends just added to the floral clutter.
This next layout appears to be my most creative of the day.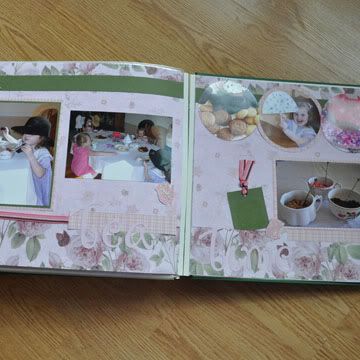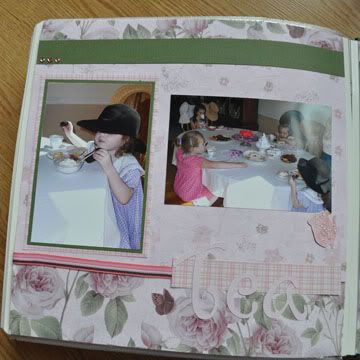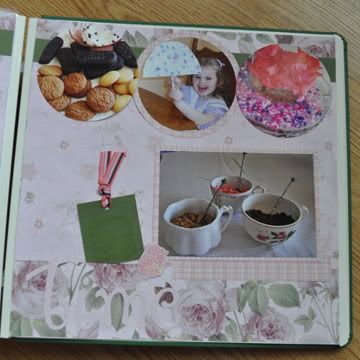 My only wish regarding this page would be that I needed to use a slighter darker shade of pink for my "Tea Time" title. The pale pink loses itself in the pale pink of the page.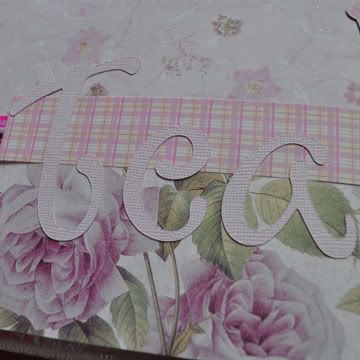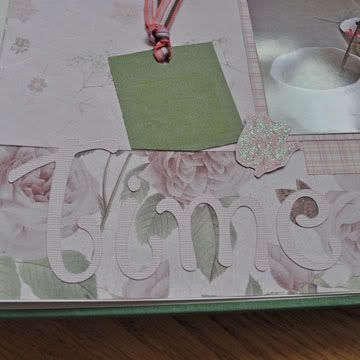 I used my Cricut to cut out the letters with cardstock. I used Lyrical Letters cartridge in the Loop Dee Loo font. This is one of my favorite fonts. I hand-cut a tag and tied a striped ribbon to it. I carried this ribbon to the other page for visual balance.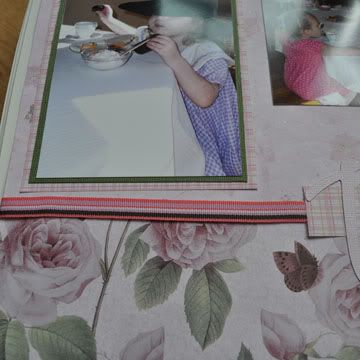 I stamped a two tone pink rose bud on the pale pink paper for embellishments. After hand cutting them out, I dabbled some
Liquid Glass
in streaks across the bud and then sprinkled it with
Prisma Glitter
. (to keep the glitter from spilling all over everything (which I am very, very good at) I employed this extremely functional and practible
Craft Tray
.)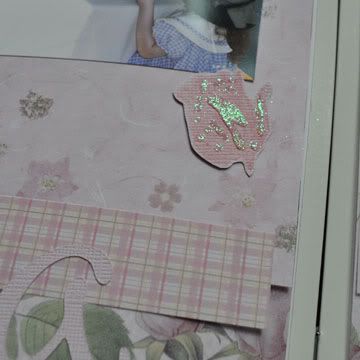 And what is a girlie scrapbook page without some bling?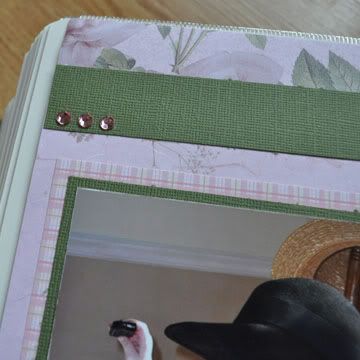 Ahhhh...I need another sabbath week from school so I can scrapbook some more. I love it! I must get more than 3 pages done though.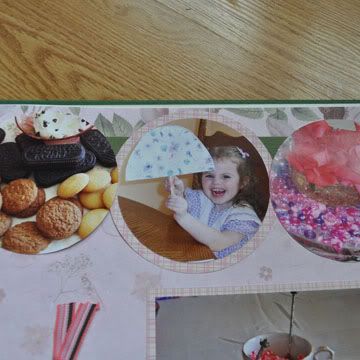 And now I am off to write one more post and then school. It's another busy day for us and I have much to do. Have an extravagant day all day long. You deserve it!