I enjoy creating art projects alongside Chloe. Granted they are kindergarten art projects, but I could care less. Kindergarten art is FUN! I find that it helps her focus and create if I am sitting next to her focusing and creating as well. I think she likes to see how someone else can take the same general art form and create something entirely different. Never does she try to copy my art.
I knew this Collage Art would require extra amounts of focused energy from Chloe, more than she would willingly give, so I sat down on the kitchen floor next to her and produced my own collage.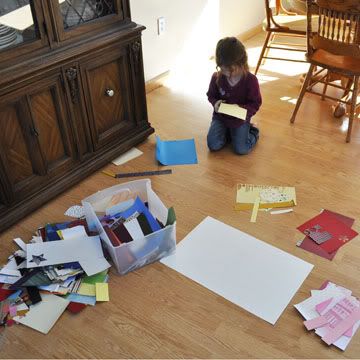 Year of scrapbooking combined with years of being unable to throw away pretty paper scraps (I am not a hoarder...I am not a hoarder...I am not a hoarder...)makes for quite a large bucket full of scrap paper. When I saw this collage art project, I knew we would dive into this bucket of paper and hopefully put a dent in the stash.
I traced Chloe's upper body for her art project. Unfortunately, my upper body would not fit on the page, so I traced an artful arrangement of my hands and feet. (Chloe exclaimed, "Oh Mama! That's so creative!" Ahhhh. I am so proud that my five year old daughter thinks I am creative. Makes me feel good.)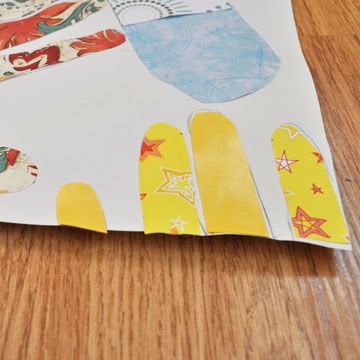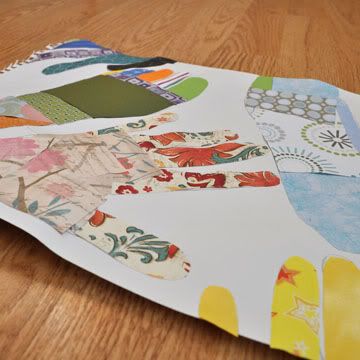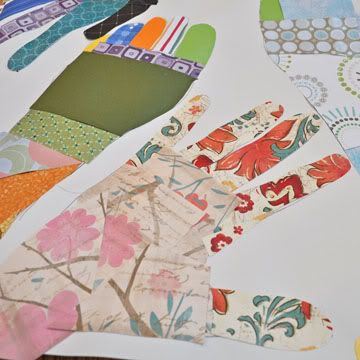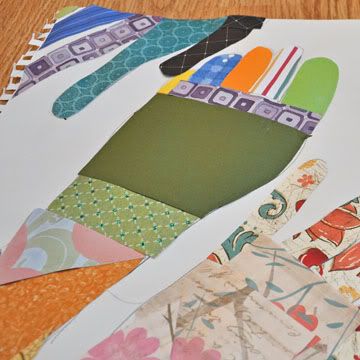 While my project took me all of about 20 minutes to complete, Chloe's took her about 5 days with a full 6 hours on the 5th day. For that reason, I would like to present her project to you now. This is truly a work of art.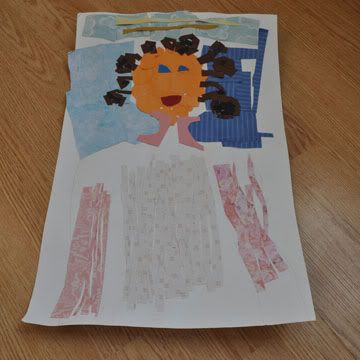 Please note that this art originated solely from Chloe's creative heart. Aside from explaining collage as an art form, showing her google images of other children's collages and tracing her on the paper, she completed this entire project by herself.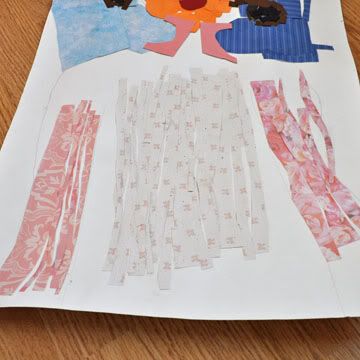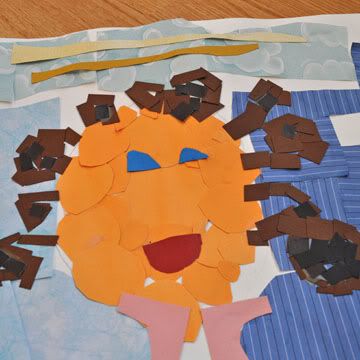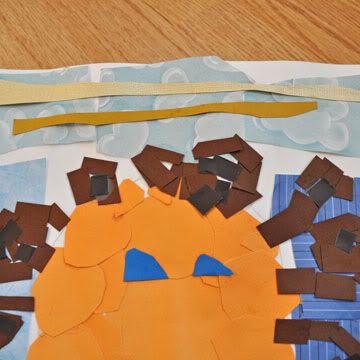 I challenge you all to go create something today. I believe we all have been gifted with creativity by the Creator Himself. Some of us just need to know how to find it within ourselves.